Are you an adventure enthusiast who loves spending time in the great outdoors? Do you often find yourself in need of a reliable power source while exploring remote locations? We will dive into the world of portable foldable solar panel battery chargers and uncover the plethora of benefits they offer.
Portable Foldable Solar Panel Battery Chargers: Harnessing the Sun's Energy
Foldable solar panel are innovative devices that utilize solar energy to generate power. These compact chargers feature a foldable design, making them incredibly convenient to carry and store. With built-in solar panels, they harness the sun's energy and convert it into electricity that can be used to charge various devices such as smartphones, cameras, tablets, and even power banks.
Unlike traditional power sources that rely on fossil fuels, foldable solar panel are eco-friendly. By harnessing the sun's renewable energy, they reduce your carbon footprint and contribute to a greener future.Foldable solar panel save you money in the long run by providing a free and renewable source of power.
Recommended high power Powkey YT120W solar panel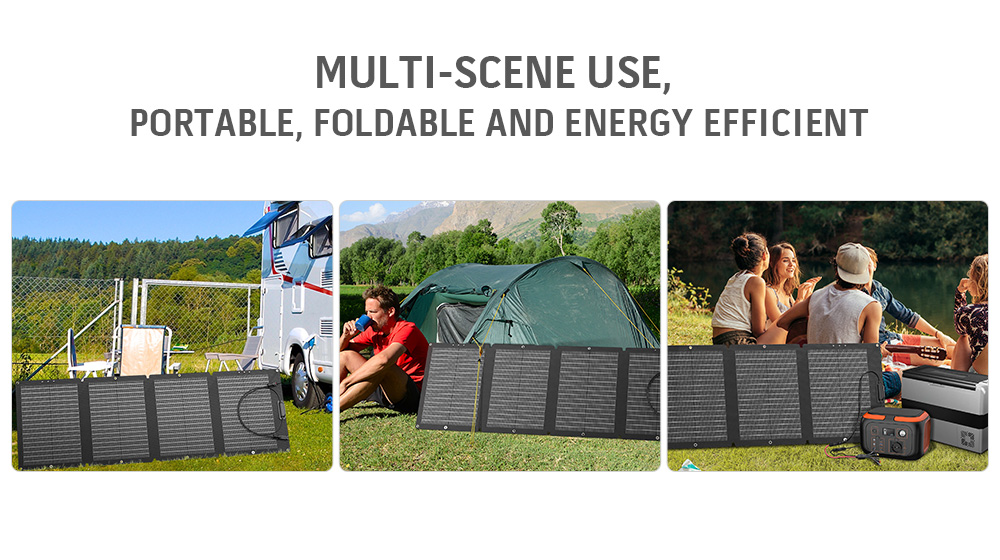 Solar Panel: The charger is equipped with a high-efficiency monocrystalline silicon solar panel that absorbs sunlight.
Conversion: Photovoltaic cells are then used to convert the absorbed sunlight into direct current (DC) with a conversion efficiency of up to 22%.
Charge controller: The charger is equipped with a built-in charge controller that can adjust the current to ensure a safe and efficient charging process.
Battery Storage: The electricity generated is stored in the integrated battery to charge the device even when there is no sunlight.
DEVICE CONNECTION: When your device needs charging, simply plug it into the charger's USB port or use an adapter suitable for other devices.
Foldable solar panel provide a convenient and eco-friendly solution for staying powered up while enjoying the great outdoors. Invest in a foldable solar panel and embrace the freedom of endless power in nature!