Phew! The sun sure isn't kidding around today, is it? Ever fancied if only you could bottle that relentless energy to use later? Don't get me started on those relentless energy bills! Here's some news for you: you can harness solar power, and in a super handy way, with folding solar panels.
A Sneak Peek into Folding Solar Panels
What is a folding solar panel, you ask? As an expert, allow me to shed some light. These innovative gadgets are portable and lightweight versions of traditional solar panels that are designed for mobility and easy storage. Imagine this: solar power – on the go, anywhere, anytime!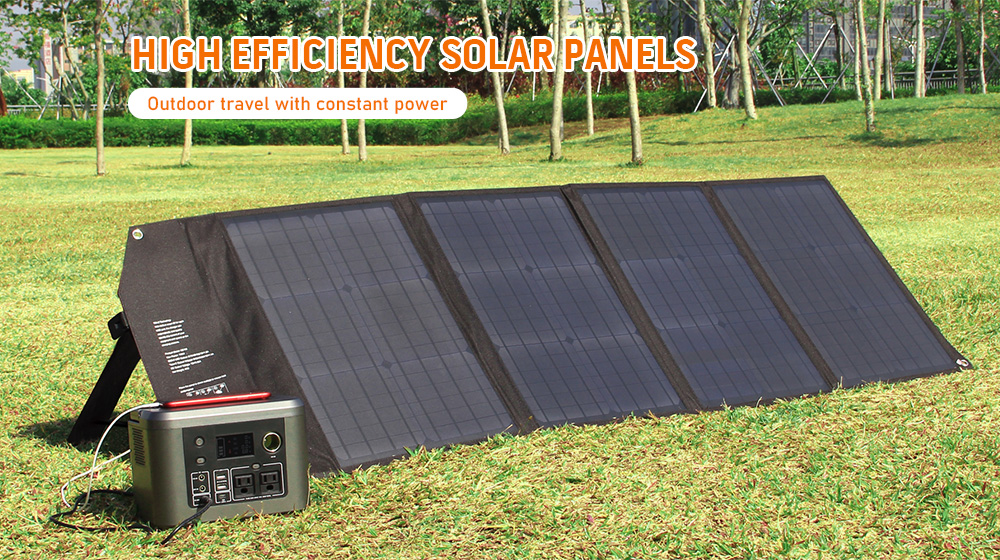 Why Folding Solar Panels?
Still wondering why to invest in folding solar panels? Well, I'll lay it out for you straight – and I guess you'll be sold too.
Portable & Lightweight: Pull out the panels when needed, fold them back when done. Could it get any easier?
Versatile Applications: Power up your RV, charge your devices during a camping trip, or back up your home. The sun's the limit!
Enhanced Efficiency: Most models boast high energy conversion rates – now that's what I call a power move!
Eco-Friendly: Harness renewable energy efficiently, reduce your carbon footprint – it's a win-win!
Simple Installation: No fancy tools or technical skills required – piece of cake, right?
Making The Most of Folding Solar Panels
Want to make the most of your folding solar panel? I bet you do! Here's the juice: Position for maximum sun exposure, keep it clean, and store it securely. Your folding solar panel will take care of the rest. Isn't it uplifting to be armed with this blink-and-you'll-miss-it guide to making the most of your solar panel?
Takeaway
With the world veering towards renewable energy, the foldable solar panel is indeed a bright spark. Sparkling efficiency packed into a portable package, easing our energy needs while being a torchbearer for green energy? Sunshine on a cloudy day, for sure!
Energize your world with a folding solar panel! Portable, efficient, and eco-friendly energy solution – welcome to smart living.
Unleash your own sun power with a folding solar panel. Light it up!