Can Energy Storage Power Run a Refrigerator?
Yes, but it depends on the refrigerator power and the AC output power of the portable power station, most refrigerators use more than 300 watt hours of electricity to run.
For example, a refrigerator has 70 Wh per hour. To power your refrigerator if you experience a short power outage, a 300 Wh energy storage power supply can keep it running for about 4 hours. Higher watt-hours of energy storage power run the refrigerator longer, and mini refrigerators last much longer than larger models.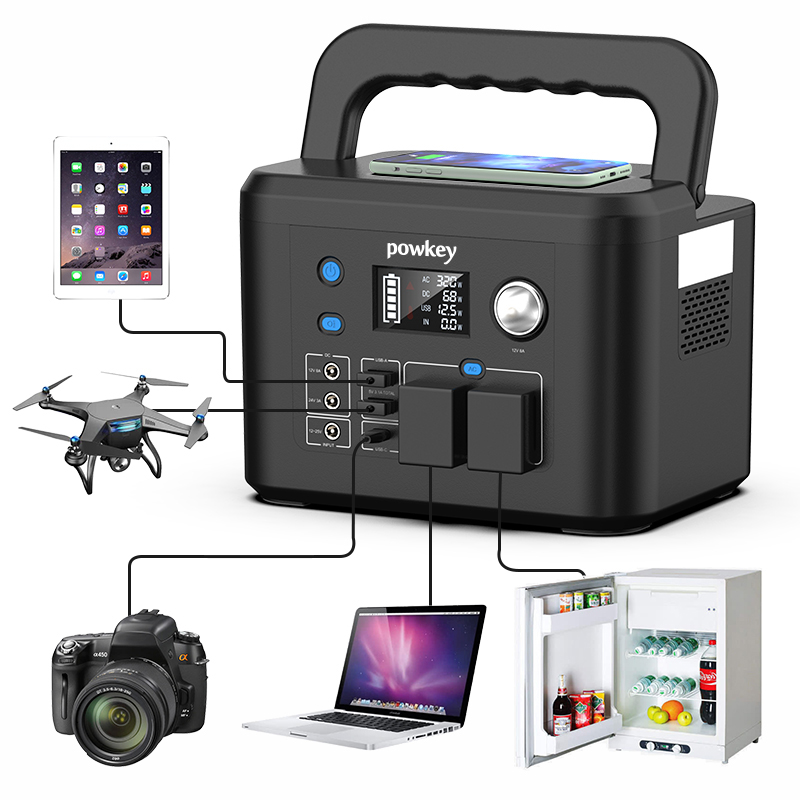 Before attempting this, please verify the power requirements of your refrigerator and storage power supply, especially the peak and starting watts of the refrigerator.
How long can the energy storage power supply run?
You can calculate it by a formula, for example, you have Powkey's R1000, its rated power is 962Wh, by checking the rated power of the product is 100W, then 960/100=9.6, which means it can run for 9.6 hours. However, the energy storage power supply will have some losses, usually 85% is used for calculation. (960*85%)/100=8.16, then it can run for about 8 hours.
If some small electronic devices are usually calculated using mAh, for example, the battery capacity of your Apple mobile phone is 3400 mAh, and the R1000 is 260000 mAh. The formula: (260000*85%)/3400=65 can be Charge your phone 65 times. Enough to use for 1 to 2 weeks.