Photovoltaic inverters are an important part of converting solar energy into electricity that can be used to power a home. Its main function is to convert the direct current generated by the solar panel into alternating current to meet the household electricity demand. Photovoltaic inverters can provide continuous power when the sun is on. But photovoltaic inverters cannot store electricity, which means that when the sun goes down, photovoltaic inverters cannot continue to supply power.
At this time, the battery energy storage system can come in handy. A battery energy storage system can store excess electricity generated during the day for use at night or on rainy days. Using a battery energy storage system can give you added insurance that your home will continue to be powered at all times. And, the battery energy storage system can be recharged by the photovoltaic inverter on subsequent sunny days.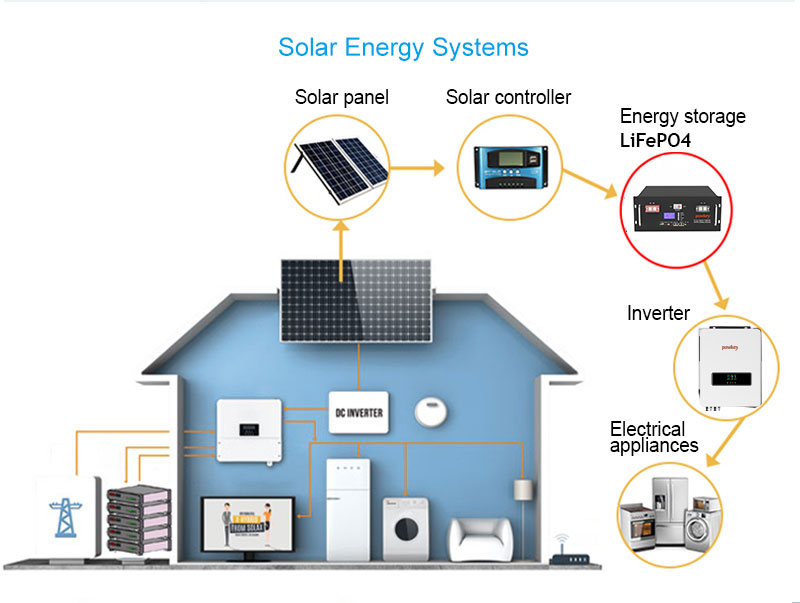 In the process of combining photovoltaic inverters with battery energy storage systems, some technical challenges need to be resolved. For example, it is necessary to consider whether the concept of photovoltaic inverter and battery energy storage system is compatible and the connection between them. In addition, consideration needs to be given to how to optimize energy use and storage, often relying on advanced power management systems.
There are two ways to connect inverter batteries, series and parallel. Connect two 12 volt batteries in series and the total battery voltage will be the sum of the voltages of the two batteries, which is 24 volts.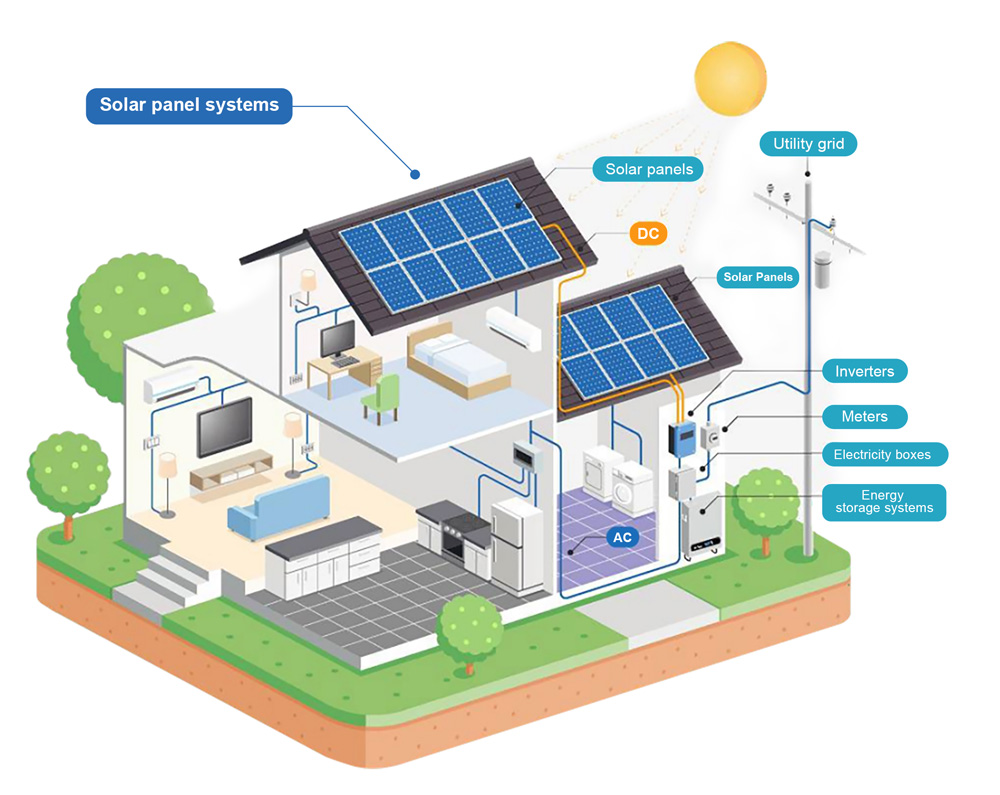 Two 12-volt batteries are connected in parallel, and the total voltage of the battery is the same as that of a single battery, which is 12 volts. Two batteries in parallel will produce twice the amps/hour of a single battery; four batteries will produce four times the amps/hour, and so on. This will extend the time it takes to charge the battery, so you have more time to run the device.
Note: When the inverter is connected to the battery, there are positive and negative poles, do not reverse the positive and negative poles. Usually the red end is the positive pole, and the black end is the negative pole.