When you need electricity outdoors, which solar panel would you choose? Powkey will show you the best solar panels for different scenarios.
Here are the most popular foldable and portable solar panels in 2023
Powkey YT120 Solar Panel
This solar panel has a power of 120W, choose the most durable monocrystalline silicon panel, this monocrystalline solar "product portfolio" is portable, foldable and compact, not only beautiful in appearance, but also powerful in function. The solar conversion efficiency is 21-22%, which can charge the energy storage power supply below 1000W. It comes with a USB and DC interface output. At only 6.5 Kg, the YT120 is easy to carry, whether you're looking for an easy-to-set-up portable solar panel for your RV, hiking or camping, the Powkey will help.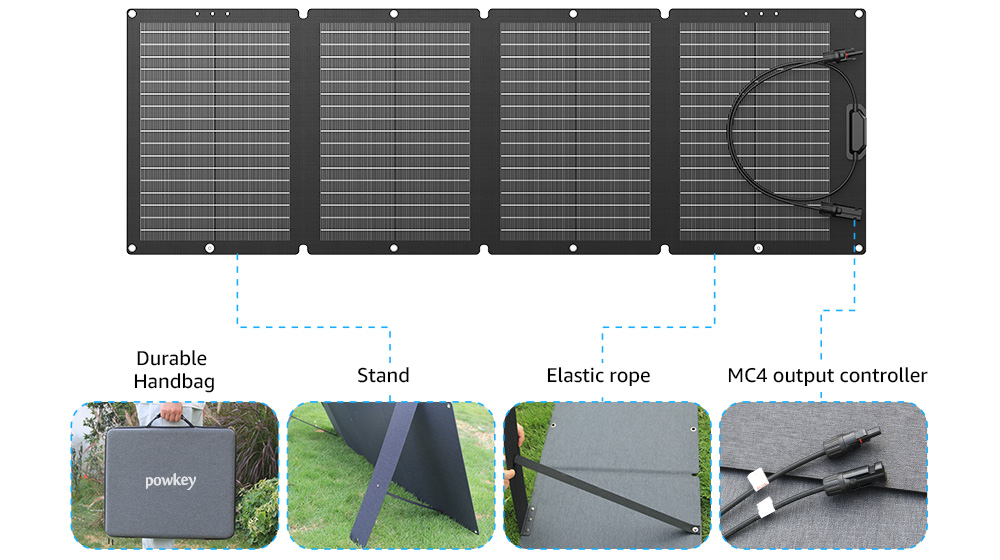 Powkey S100 Cloth Wrapped Solar Panel
This solar panel has a power of 100W and is also foldable with monocrystalline silicon. It is as portable as a briefcase. When the solar panel is put away, it can be carried directly, and the panel is hidden inside for effective protection. After opening, there are two brackets on the back, which can change the direction to absorb sunlight, and it only weighs 4KG. With a conversion rate of 22%, it can provide power for energy storage power supplies below 600W. It also has two USB-A ports, one USB-C port, and one DC port.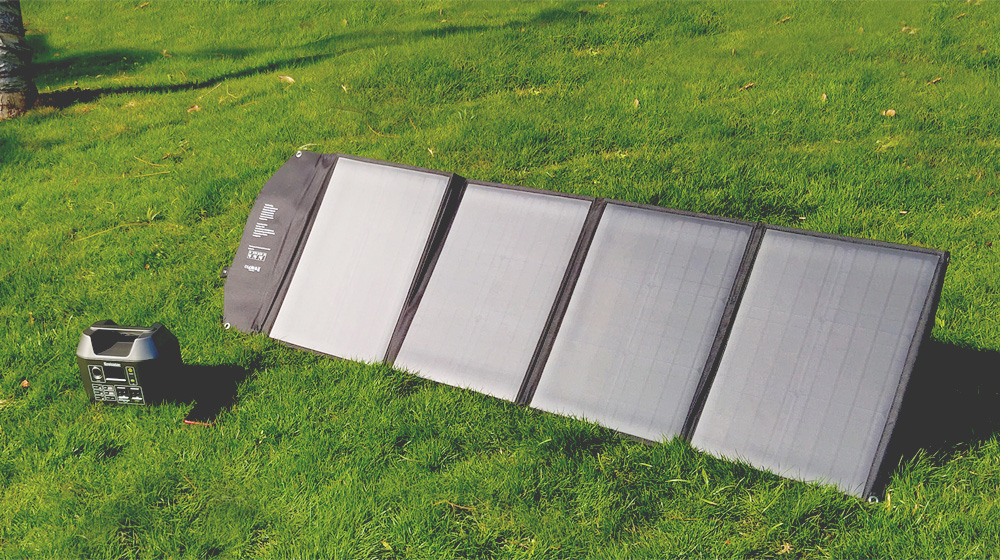 Powkey YT60 Solar Panel
A 60W micro solar panel and the best part is that it is flexible and works great in low light conditions. Plus, it's only 1.9KG in weight, making it easy to carry around. Pair it with the Powkey R300 power station and you're ready for a great camping trip. As well as having USB-A, USB-C, and DC outputs, it's a great option if you need to charge your phone or Macbook in a pinch—no batteries or power stations required. Keep in mind this is only a 60W panel, not for a high capacity battery/generator.
What type of portable solar panel you need depends on your needs. The best portable solar panel for an RV might not be the best portable solar panel for camping or parties. Foldable portable solar panels rated at 100 to 200 watts are the best all-rounders. You can use them to power your RV, outdoor cabin, or boat, yet still be light and compact enough to pack them with your camping gear.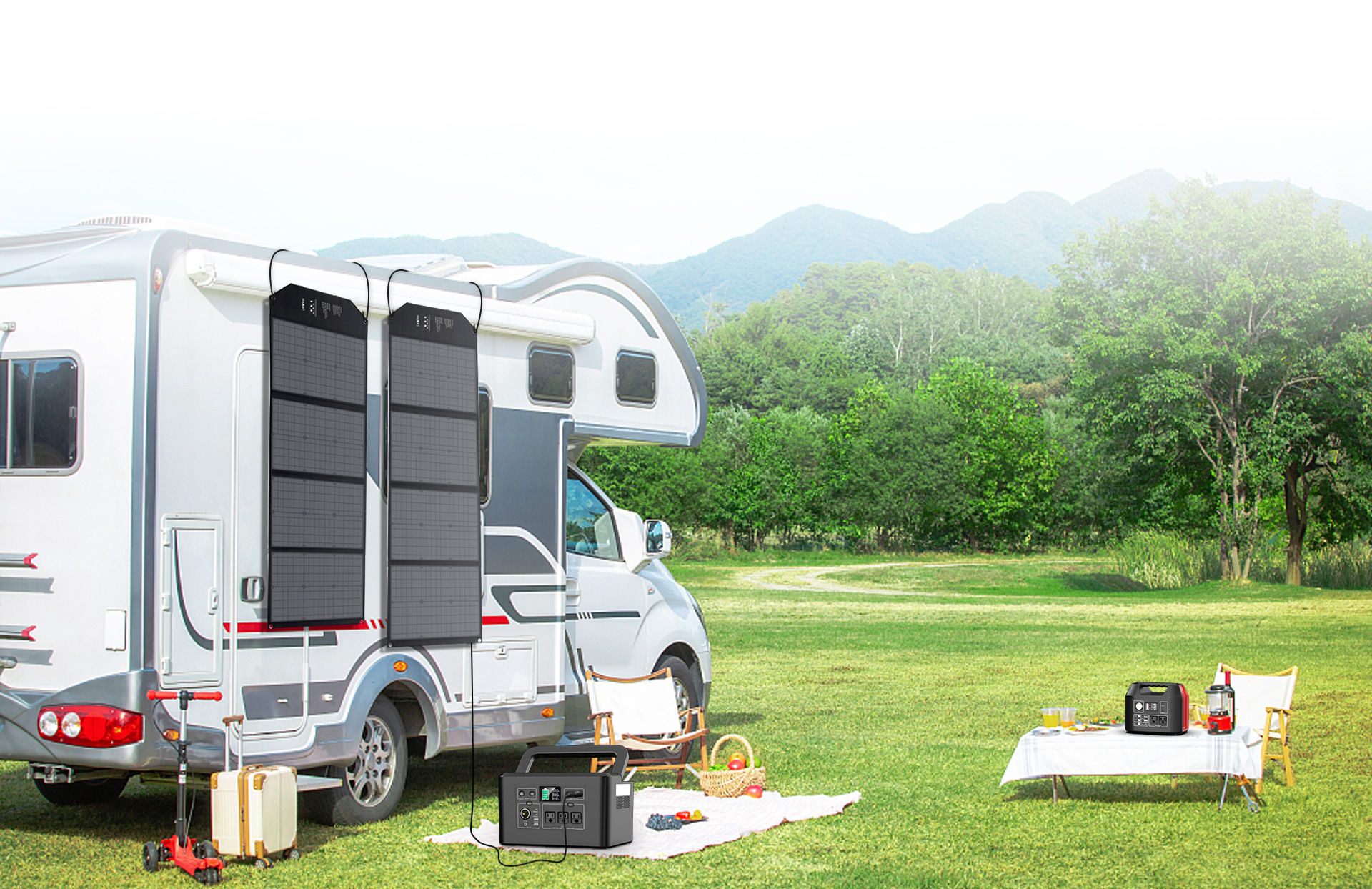 Rated at 60W and under, it's perfect for walking tours. The flexible and portable solar panels can be strapped to our backpacks or the curved roof of our tents. These handy little solar panels can be folded up and placed almost anywhere.