Solar panels aren't just for rooftops and farms—there are plenty of portable solar systems on the market for camping, RVs, and emergency preparedness. You can buy ones with small solar panels and energy storage to charge devices, larger DIY kits to power your RV, and solar generators to provide backup power in the event of a power outage.
Portable solar systems are ideal when grid access is difficult or impossible. They serve a similar purpose to backup generators, but without the consumption of fossil fuels or the noise. Let's take a look at the different categories of portable solar systems and how they compare to rooftop arrays.
You have several different types of portable solar systems to choose from; each serves a different purpose.
Portable Power Station Charger
This solution has only one portable power station. There will be an LED that can be used for lighting or distress, and some have a compass. Three charging methods, wall charging, solar panel charging and car charging. There are USB, AC, DC ports on the portable power station to power mobile phones and other electronic devices. Generally, the 100W battery can charge the mobile phone 6-8 times, and the price is about 99 US dollars, while other batteries have larger capacity and higher cost.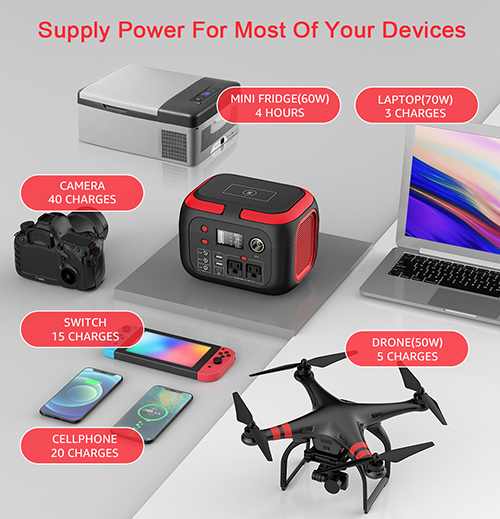 Portable Generator Solar Panel Kit
Kit contains one or more portable solar panels, a portable generator. Outdoors, as long as the weather is sunny, the solar panels can charge the portable generator indefinitely. Typically, solar panels have high-efficiency monocrystalline solar cells that can generate more power in a limited space than polycrystalline solar panels.
Powkey Portable Foldable Solar Panel.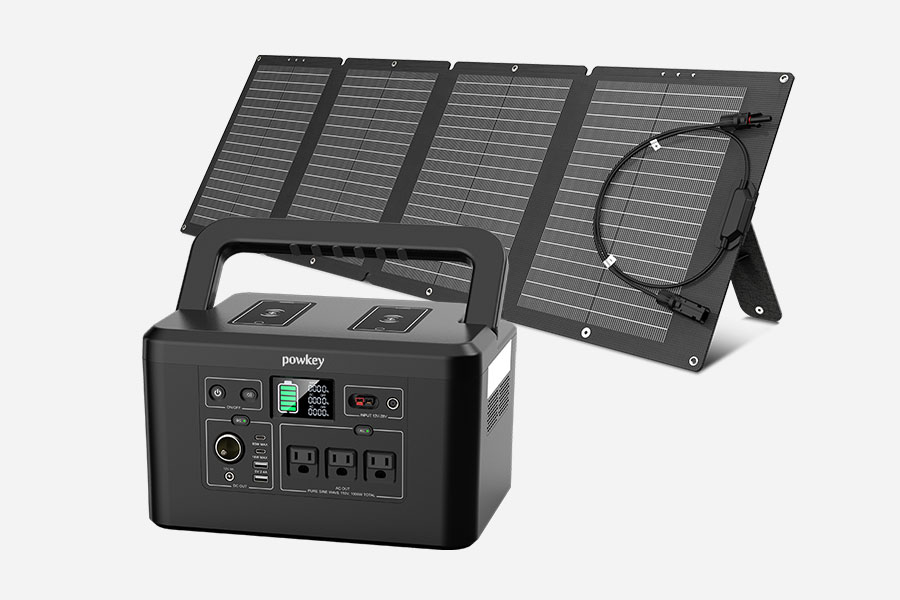 Advantages of Portable Solar Systems
small upfront cost
There are many DIY solar kits and camping solar panels on the market. While they can range in price from a few tens to thousands of dollars, they typically cost much less than rooftop solar systems.
portable solar
These solar-powered products can run on either solar power or batteries that can be recharged from a wall outlet. That means you'll have power while you're on a boat, on a camping trip, or even during a power outage. Portable solar products are also great for disaster preparedness because they don't depend on the grid.
In other cases, grid power is available but can be very expensive. For example, some campgrounds have high electricity bills, and campers can save money by using a portable solar unit, or have more flexibility in where they park if they don't need to park near an electrical outlet.
Portable systems are ideal if you need emergency power or solar power while on the go.