The outdoor power supply is an outdoor multifunctional power supply with a built-in lithium-ion battery and its own electric energy storage, also known as a portable AC or DC power supply. The outdoor power supply is equivalent to a small portable charging station. It has the characteristics of light weight, high capacity, high power, long life and strong stability. It is not only equipped with multiple USB ports to meet the charging of digital products, but also can output DC, AC, car Cigarette device and other common power interfaces, can supply power for laptops, drones, photography lights, projectors, rice cookers, electric fans, kettles, cars and other equipment, suitable for outdoor camping, outdoor live broadcast, outdoor construction, location shooting, family Scenarios that consume a lot of power, such as emergency power consumption.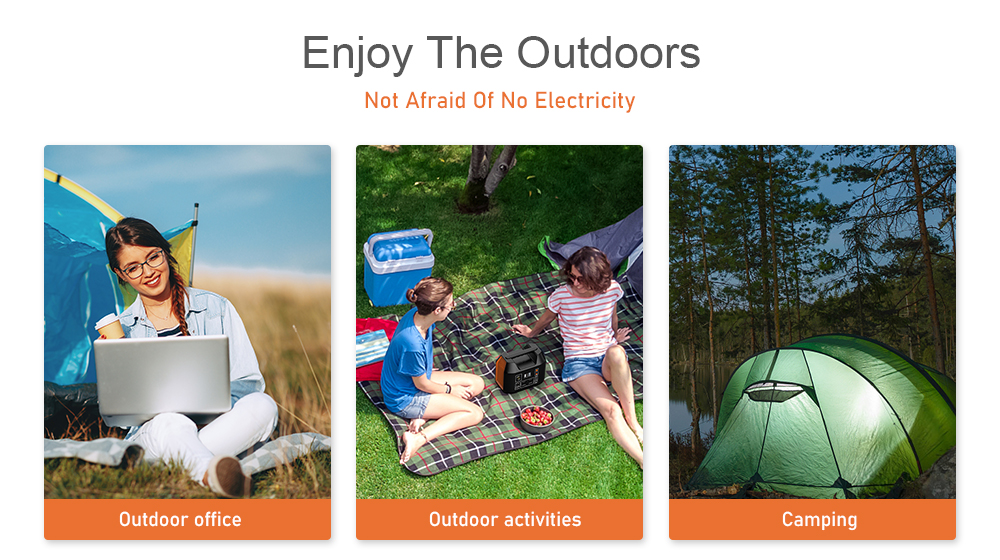 How to charge the outdoor power supply?
There are many charging methods for outdoor power supplies, mainly divided into solar panel charging (solar to DC charging), mains charging (charging circuit built into the outdoor power supply, AC to DC charging), and vehicle charging.
The main accessory for outdoor power?
The conventional accessories of Powkey outdoor power supply mainly include AC power adapter, cigarette lighter charging cable, storage bag, solar panel, car power supply clip, etc.
What is the application scenario of outdoor power supply?
Outdoor power supplies have a wide range of applications. They can be used not only at home, but also in various outdoor scenarios. Specifically, they can be divided into the following situations:
1. Electricity for outdoor camping, which can be connected to electric ovens, electric fans, mobile refrigerators, mobile air conditioners, etc.;
2. Outdoor photography and adventure enthusiasts use electricity in the wild, and can be connected to SLRs, lights, drones, etc.;
3. Lighting electricity for outdoor stalls, you can connect flashlights, lights, etc.;
4. As an uninterruptible power supply for mobile office use, it can be connected to mobile phones, tablets, laptops, etc.;
5. Electricity for outdoor live broadcast, which can be connected to cameras, speakers, microphones, etc.;
6. Automobile emergency start;
7. Electricity for outdoor construction, such as emergency power for mines, oil fields, geological exploration, geological disaster rescue, and field maintenance for telecommunications departments.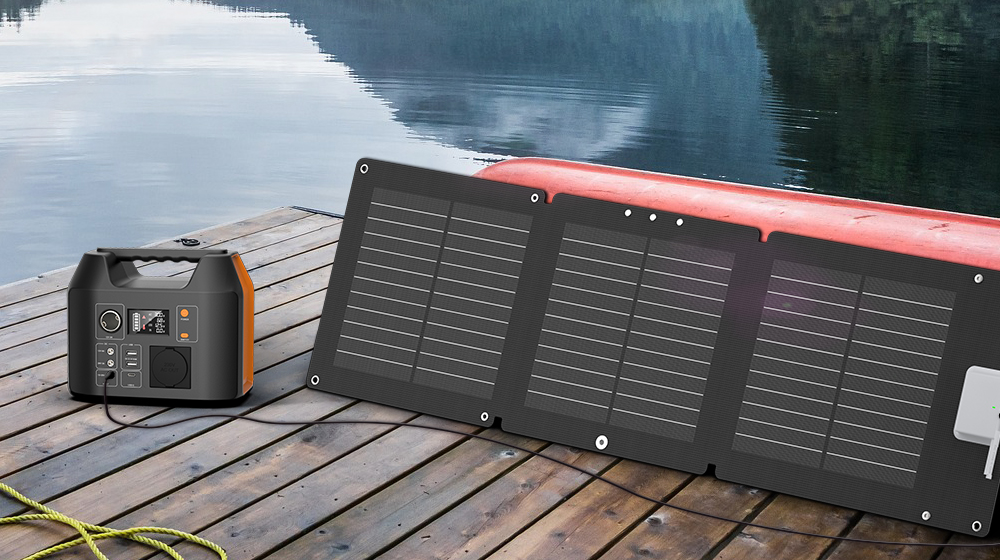 Advantages of outdoor power supply?
1. Easy to carry. Compared with power supplies of the same capacity, the Powkey outdoor power supply is lighter in weight and smaller in size.
2. Good safety performance, no explosion. Equipped with multiple safety protections to avoid dangers such as overvoltage, overcurrent, overtemperature, overcharge, overdischarge, short circuit, etc. The intelligent temperature control system automatically adjusts the charging and discharging temperature, effectively prolonging the battery life.