Without a doubt, one of the most memorable highlights of spring is the camping experience. Set up a tent next to the gurgling stream, in the shadows of apricot blossoms in the fields, from cloud shadows to starlight… all can make you more fascinated by the flavor of spring. I can't help but pack camping equipment, call friends, and go to the mountains on weekends to experience the wonderful time of nature.
But again, there is no such thing as bad weather, only bad preparation. Even if it is only a one-night camping, we are fully prepared. Such as tents, waterproof mats, sleeping bags, chairs, picnic mats, lighting fixtures, fans, car refrigerators, etc., but the most easy to forget to bring is the product that provides electricity. When you are in the wild, any electronic product does not have electricity. , it will be a bad trip.
The most popular camping product of the moment, a Portable Solar Generator acts like a giant battery that powers all the technical equipment used on a camping trip. Combined with a solar panel, it can extend your trip for as long as you have the time. Whether outdoors or on the road, power is no longer an issue.
The Best Portable Solar Generator for Camping
You can trust Powkey Portable Solar Generator, in addition to technical maturity, you also need to consider capacity and weight when camping. Here are three recommended solar generators for you to choose for different camping situations.
Its lightweight body becomes the most convenient camping Portable Solar Generator, with a capacity of 296Wh and 350W, it can charge your various electronic devices, and there is a wireless charging on the top, even if you forget to bring your iPhone charging cable, you are not afraid of being unable to charge .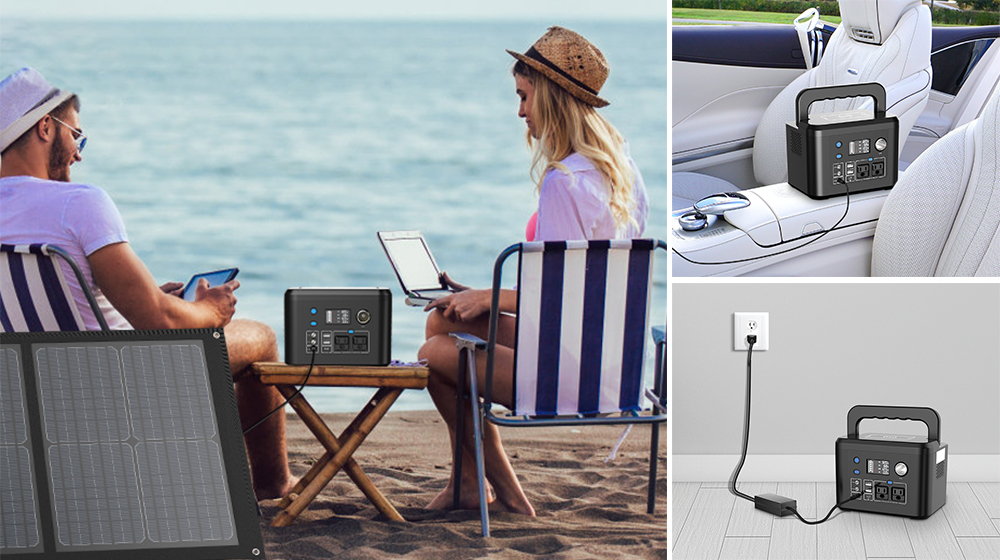 The Portable Solar Generator can be charged using the YT60W's solar panel, a wall outlet, and your car's 12 V!
If you want a combination of higher load output and a lot of capacity in a portable, the Powkey R600 might be the right choice for you, 592Wh and 600W can power all your devices as long as they don't exceed 600W. The R600 weighs only 5.3 KG, enough to comfortably carry it for longer distances, and powerful enough to run different devices at the same time, it even has two wireless chargers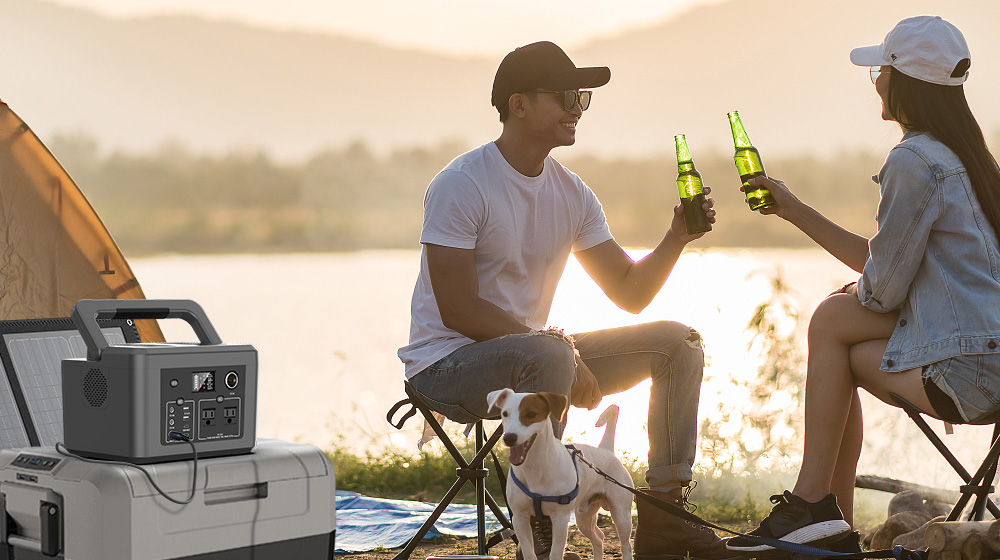 The Portable Solar Generator can be charged using the S100W's solar panel, a wall outlet, and your car's 12 V!
R1000 Portable Solar Generator
A massive 960Wh combined with 1000W makes the R1000 the ideal Portable Solar Generator for your camping. It weighs only 8.3KG, any adult can easily lift it. With a high output power of 1000W and 3 AC sockets, it is enough for you to make a simple lunch during the trip, and you can also make a cup of delicious coffee and enjoy the pleasant spring breeze of nature. Multiple DC and USB ports can charge tablets, laptops, mobile phones, and cameras, and it also has two wireless chargers. R1000 will bring you a brand new camping experience.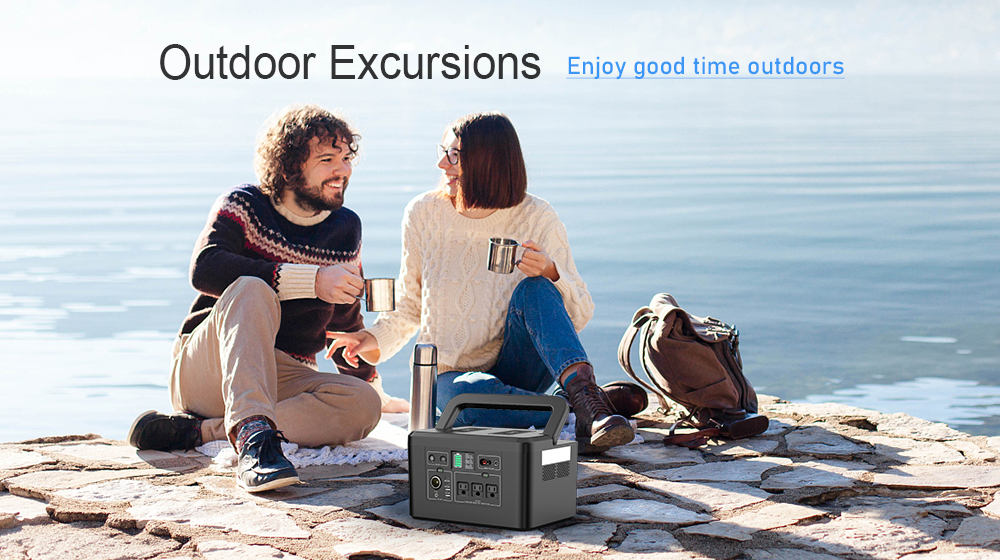 The Portable Solar Generator can be charged using the YT120W's solar panel, a wall outlet, and your car's 12 V or 24 V!