For most places, it is still difficult to realize the freedom of electricity use, especially in some war-torn places, where daily power cuts cause troubles to life. Mobile phones, computers and other electronic devices must be fully charged during a certain time period of incoming calls; home appliances cannot be used at any time, and a hot dinner becomes a luxury.
Many people try to find more products that generate electricity, such as traditional generators, portable power station, mobile power supplies, solar panels, etc., products that can provide electricity in emergencies.Traditional generators are being phased out, they are not very environmentally friendly, and they are even noisy; portable power station are gradually becoming mainstream, and they can be used not only for home use, but also for camping, RV, hiking, travel, and fishing.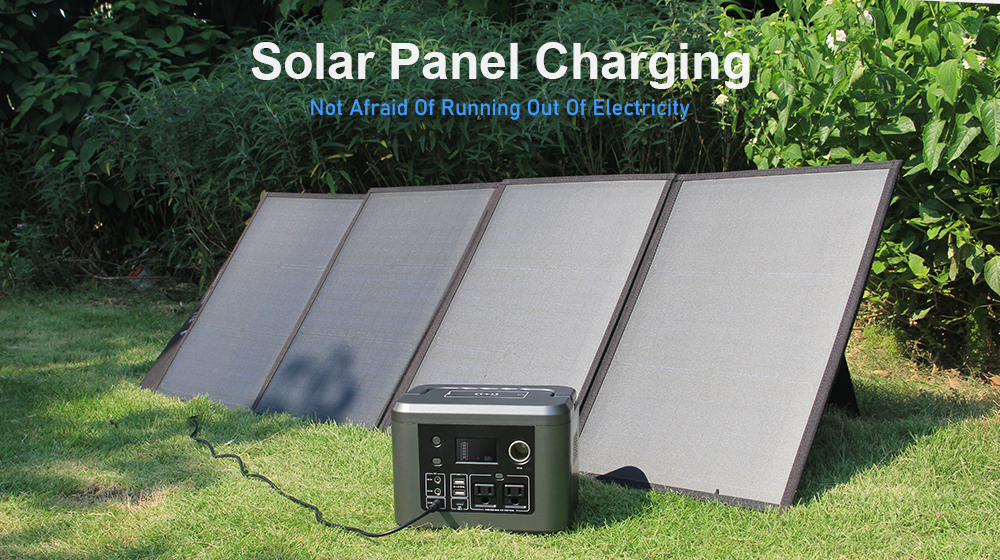 These portable power station usually have 2-4 USB ports and 2-3 AV ports. They can charge a series of electronic products such as your mobile phone, smart watch, computer, tablet, etc.; they can also provide electricity for your small home appliances. , such as car refrigerators, electric fans, electric fans, electric cookers, etc. The power and energy of a portable power station depends on the number of electrical and electronic products you need to use.
A mid-range portable power station with a capacity of 350W- 500W is capable of powering electronics for 2-3 nights with small light bulbs on at the same time. If you need a power station with larger capacity, the power is 1000W, 1500W, up to 2000W. These larger units can hold enough power to run electronics for a week or more.
How to Charge a Portable Power Station
1. Wall socket – suitable for fully charging the portable power station when there is no electricity at home, it will store the power for use during power outages or when you go out.
2. Vehicle cigarette lighter – Portable power stations are basically equipped with a 12V DC power cord, which can be directly plugged into the cigarette lighter; the premise is that you need to start the vehicle to run the engine.
3. Solar panels – panels that absorb energy in the sun to charge a portable power station, usually purchased as a package. A more powerful power station might require two solar panels, and the panels are foldable so you can take them anywhere.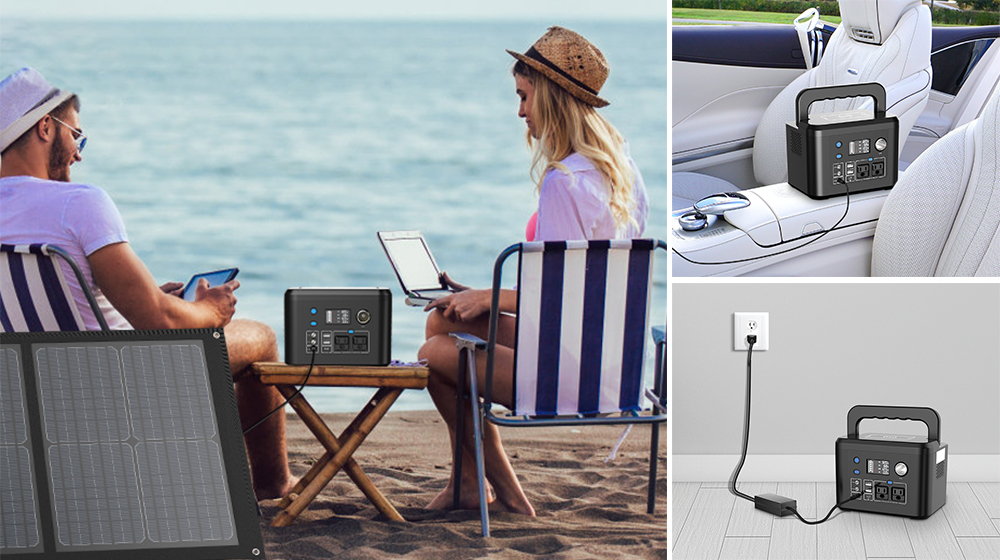 In outdoor scenes such as camping and caravan, I would recommend portable generators to be used with solar panels. They are environmentally friendly and easy to carry. As long as there is a little sunshine, they can continuously provide power.