Battery drain can be a big problem, especially when you might not have access to a wall outlet to charge your phone. Then you may need a power bank or a portable power supply! They keep your phone fully charged without an outlet, so you never miss an important message or call.
However, mobile power is not equal to portable power supplys. The two products are different in size and function.
First understand what is the purpose of mobile power?
The purpose of a power bank is to charge battery-operated electronics on the go! Power banks can be small enough to fit in your pocket, or they can be made larger and have a larger capacity.
The power bank can be used to charge phones, tablets, speakers and even laptops! If you can plug it into the wall to charge it, the power bank will likely be able to charge it.
Power banks are one of the most common types of portable chargers. The blocks can be thin rectangles, logs, or wider rectangles in shape. This type of power bank is great to keep in your bag or backpack for emergencies.
solar power bank.
Go green with solar mobile power! Put the power bank in the sun to charge, then connect it to your phone. Solar power banks are great for long-term use because you don't have to worry about needing a wall outlet to charge them.
Learn About Portable Power supplys
A great way to keep devices charged and essential medical equipment running during a power outage, a portable power supply is an emergency power source, used in emergency situations such as a power outage. Instead of using dangerous fuels like kerosene or diesel, you can keep them indoors to protect them from extreme weather conditions and keep them in top working condition.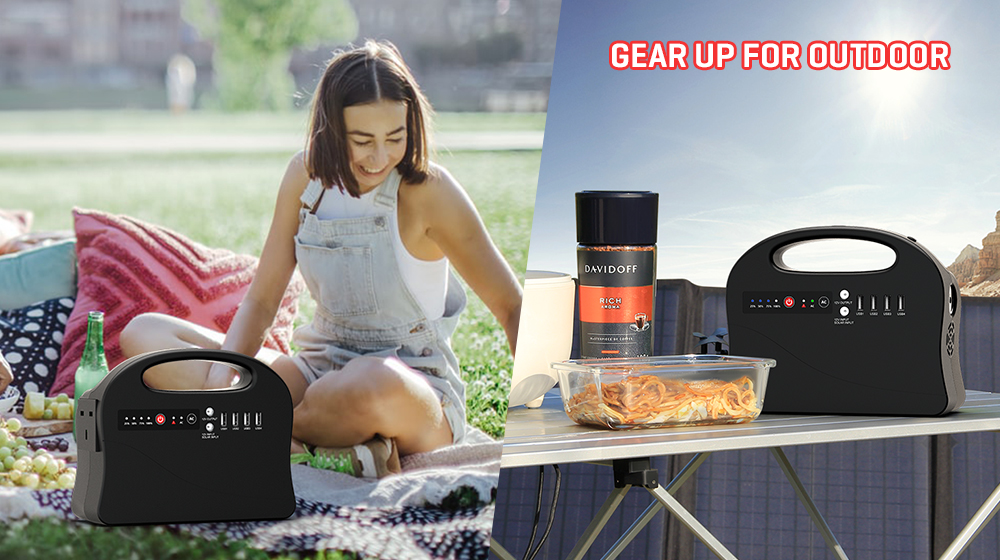 Portable power supplys are vital devices for keeping devices like medical equipment, radios, home appliances and smartphones charged and running during an emergency. Many power supply have standard AC outlets and USB ports that can power multiple types of devices at the same time. Portable power supplys have an advantage over traditional generators because they don't require gasoline, kerosene, or propane to run. Not only will this save you money and time spent on engine maintenance, it will also make the backup battery much safer to use indoors.
Mobile power is usually below 100Wh, and only supports the use of small electronic products such as daily mobile phones; while portable power stations can reach more than 1000Wh, or even greater power capacity, in addition to being used for electronic products, it can also be used for home appliances. Portable power stations are the best choice for outdoor camping, fishing, camping, and RV.