With the advancement of people's science and technology, electricity is an essential energy in our lives. It provides energy for any electronic equipment and electrical appliances in our lives to work; at the same time, people gradually realize that this leads us to use higher Costs waste energy while damaging the environment.
Now, new types of portable energy storage systems will offset climate change and boost the development of renewable energy, with batteries as power and storage components meaning tech devices can function on the move. Energy storage can save consumers money, increase reliability and convenience, integrate generation resources, and help reduce environmental impact. It can store excess energy through solar energy, whenever and wherever there is sun.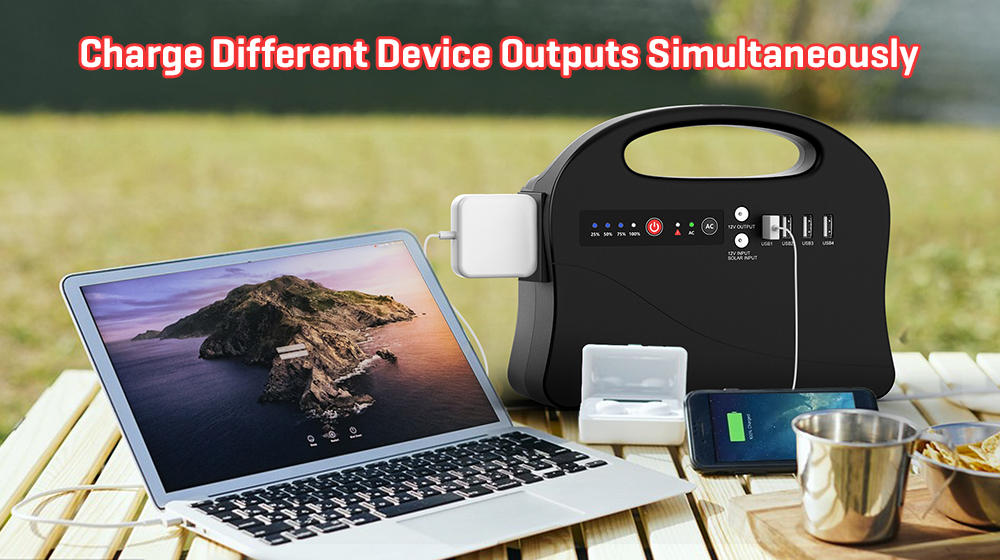 In off-grid situations, the use of portable power sources and generators is rapidly gaining popularity. Portable power supplies do not require any fuel unlike traditional fuel generators, saving cost, weight load and cargo space. Portable power supplies are usually used in camping, RVs, outages, outdoors, even hospitals, home kitchens, and almost any equipment that needs to provide energy.
For permanent residential and commercial spaces in remote or rural areas, standalone portable energy storage is more suitable for these areas. These systems are small, but can power important emergency necessities such as communication equipment, computers, medical equipment, mobile lighting, etc.