What is a solar system generator? It can actually be understood quite simply that solar panels collect the sun's energy and then store this energy in batteries, where the sun's energy is converted into electricity that can be used to power appliances, tools and anything that needs electricity.
During this three-year period when the coronavirus was raging, many people lived off-grid, they did not connect to the outside world, did not participate in society, and even avoided connecting to public and private connection utilities, such as electricity, natural gas, and even water. Instead, some people choose to live in RVs, which are designed with living quarters for accommodation. They decide they want to experience life traveling from one place to another, more like a camping trip, while working from anywhere.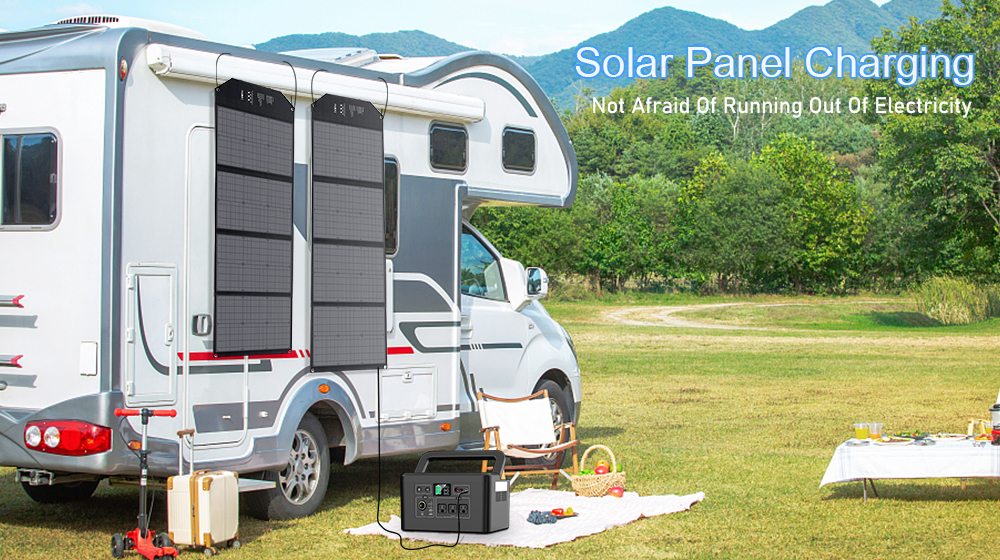 When you choose any of these lifestyles, then you need to have a generator on hand. A traditional generator is not suitable for the journey, and a solar system generator is officially the best choice, which can power any of your electronic devices and even run some low power appliances. If you need to run larger appliances, you can choose a larger capacity generator, such as 1000W or more, this is more suitable for home use.
Today, solar system generators are very easy to use and carry, together with portable solar panels and batteries, you can easily use them by plugging them into a wall outlet to run your major appliances and even air conditioners. You can charge your cell phone and laptop by simply setting up a portable power station.
Depending on the inverter output, the solar system generator can be used off-grid for camping, road trips, RV living, and as a backup power source in case of power outages. With an output capacity of 1000 W or more, it is best suited for off-grid or standby power during power outages or blackouts. When buying a solar system generator you just need to remember that "the higher the output capacity, the better".