In recent years, the call for environmental protection has become louder and louder around the world. Many places have supported environmental protection through power outages for one hour. While reducing electricity consumption, some new energy products have gradually appeared on the market, such as solar energy, a popular product in recent years. Convenient power station. It provides electricity continuously through solar energy, and it can be used as an emergency power source for household and outdoor use. They can act as lifesavers during prolonged power outages in severe weather conditions. Even though solar generators are easy to use, if not properly maintained, they will reduce their lifespan and may even fail, compromising their own safety. So, before buying a portable solar generator, learn how to use them safely. In order to avoid any problems with the machine, various things need to be taken care of. Check out some of them below.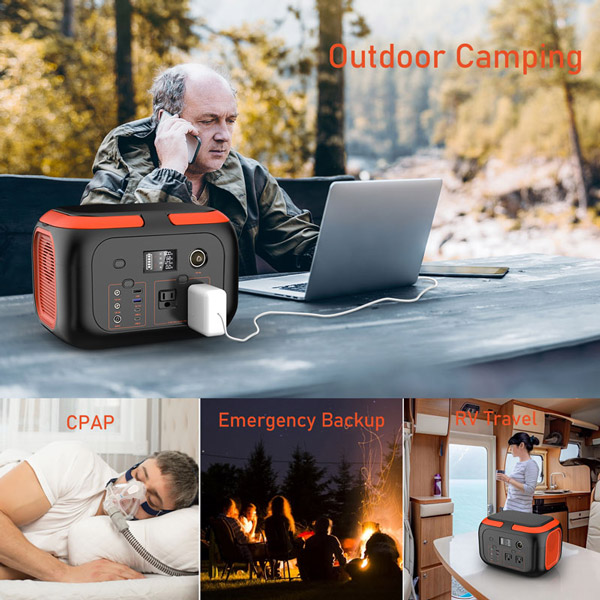 Charge the battery after purchasing a solar generator for the first time, but not all devices do. Some models have a 0% battery that requires the user to recharge after opening the box.
For Li-Ion batteries, charge them to nearly 70% to extend battery life. Many users store their machines at 65-80% charge and check every 2-3 months to see if they need to supply more. This is a good practice to keep the battery in good condition, but if you use the generator a lot, start charging as soon as you have around 20% remaining, rather than draining the Li-Ion battery completely.
If charging from a solar panel, use a panel with a power rating within the input range of the power station. If you get your solar generator system (including panels and power station) from the same manufacturer's kit, you'll be fine. If you're using a third-party panel, check its specs first.
Do not expose the machine to dust
Leaving the machine in a dusty location can damage your generator and disrupt its smooth operation. If a layer of dust sticks, use a hair dryer and clean the dust through the device's vents. Repeat this until the next time you use the machine. When storing the generator, make sure the place is dust-tight, or wrap the unit in dust-resistant leather to protect it.