How to choose the ideal portable power station for hiking, camping, picnics, RV travel, fishing and more?
To spend the weekend enjoying the fresh air, exploring nature and using any electronic device on the road with friends or family, you may need a portable power station. Everyone has different electricity needs because they have different outdoor activities.
Here I will introduce portable power stations for camping power needs.
AC output power to run outdoor equipment
The output power determines the type of electrical equipment that can be used during an off-grid holiday. With a huge AC output rated at 1000W, the POWKEY R1000 portable generator can power 99% of all camping gadgets. Plus, it's an ideal home backup power source.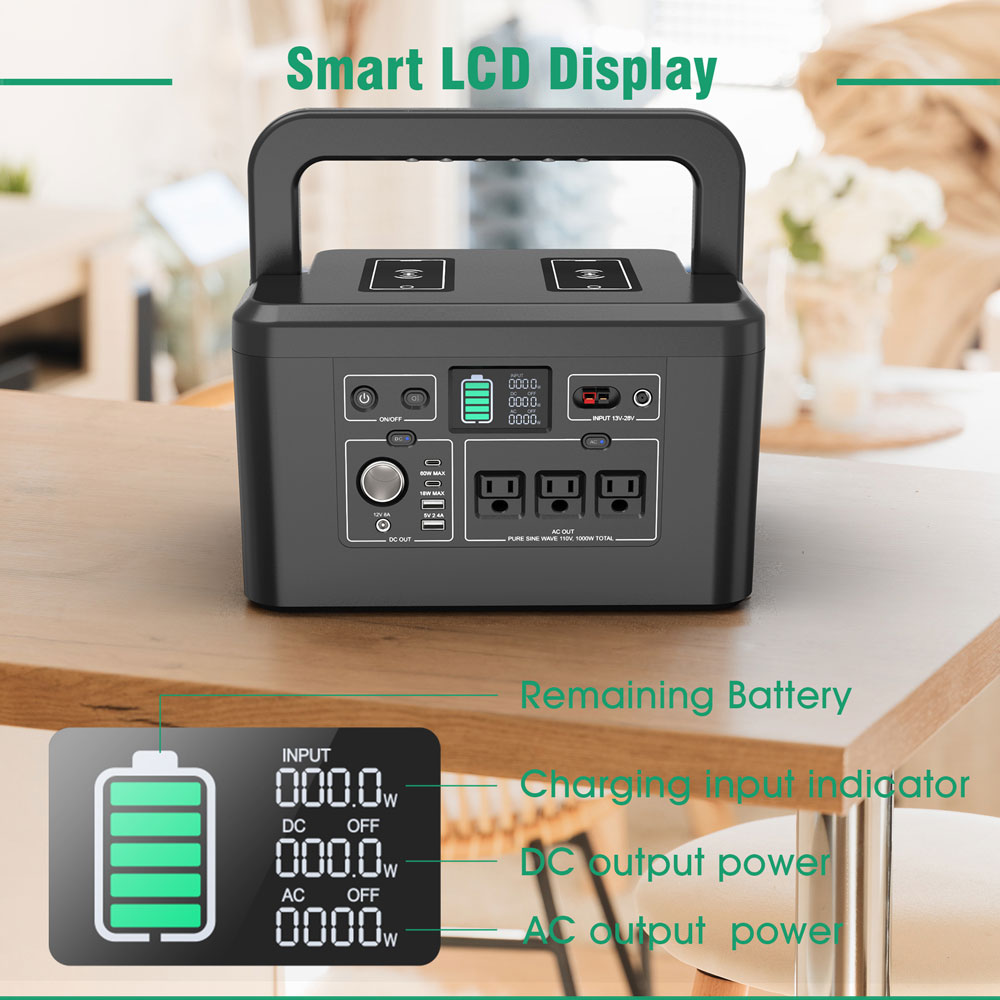 Longer operation outdoors
Second, you should consider power storage capacity, which can help you better manage your camping time. When choosing an outdoor camping power station model, battery capacity determines how long the power station can keep your electronics running. POWKEY R1000 Portable Power Station is equipped with 1000Wh large capacity. It supports up to 1-2 days of outdoor appliance usage (mini fridge, projector, drone, etc.). Plus, this power station can provide hours of backup power for your appliances (fans, microwaves, juicers, etc.) in case of a power outage.
Harness solar power anywhere outdoors
When camping outdoors, only places with sun can use solar energy to charge the power station, realizing the function of using electricity while charging. The POWKEY R1000 portable generator is compatible with any solar panel available in the market. Its built-in maximum power point (MPPT) enables almost 99% solar charging efficiency. The fast charging feature is handy if you're always on the go. The POWKEY R1000 charges faster than most portable charging stations.