Solar generators are the ideal solution for anyone who needs portable energy. Portable and lightweight, solar power stations are ideal for those who enjoy an outdoor lifestyle. They can give you peace of mind in an emergency, especially when a more expensive backup power source isn't an option.
If you're looking to buy your first solar generator for a rainy day, your RV or your next camping trip, you've come to the right place. I will recommend a 300W portable power supply for you.
The 300W portable solar generator is suitable for emergency energy use and charging of small and medium consumer appliances and electronics. With the 300 W power station, you can charge small electronic products such as mobile phones, computers, small speakers, or large items such as car refrigerators. This powerhouse can power a DSLR battery about 30 times, a laptop 3 to 4 times, and a smartphone up to 18 times.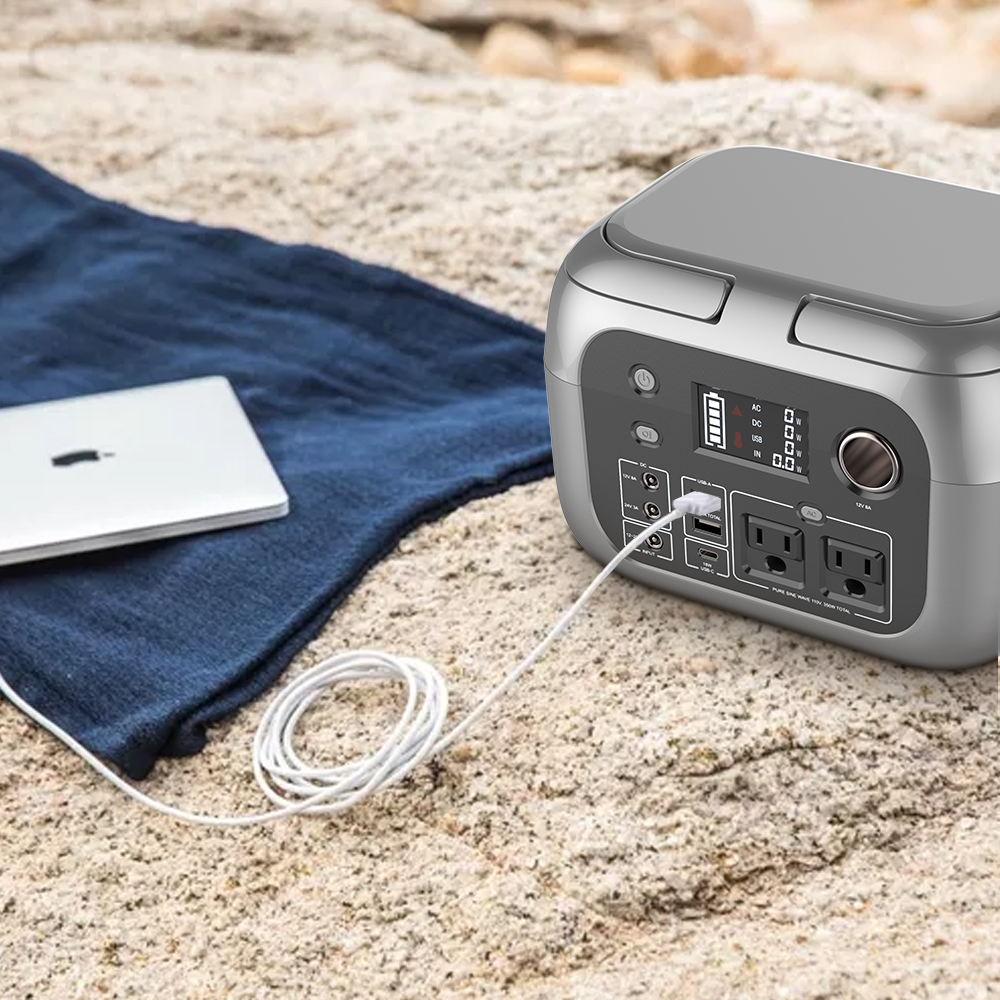 The 300 W small power station can be easily transported, great for off-road expeditions in a van, marine vehicle or camping, but still not suitable for powering the whole house, it is more suitable for outdoor camping, short travel use, convenient design Light weight can Let you take it with you.
How does a solar power plant work?
A solar power station is a compact, portable, high-energy-density battery pack. Power stations work like solar cells, inverters, and charge controllers, all integrated into one portable and easy-to-use product. Unlike gas generators, 300w portable solar generators can be safely used indoors or outdoors. This feature gives them an advantage over gas generators and can be used safely in tents when camping at night. You can then charge the power station with solar panels during the day in the sun.
Are Portable Solar Generators Good?
Solar generators are an environmentally friendly and affordable power source. Portable solar generators are the ideal mobile solution for charging equipment or running small appliances. Because of their portability, they make an excellent backup power source for RV camping trips, and they're a clean energy source that doesn't require fuel to start.