This 100W Portable Power Station, with AC Portable Outlet Power, is the best gear for tent camping, and it can charge any of your electronics including your laptop, cell phone or watch.
Electricity is available whenever and wherever you need it with the most excellent portable power station. They can work without gasoline and run almost silently.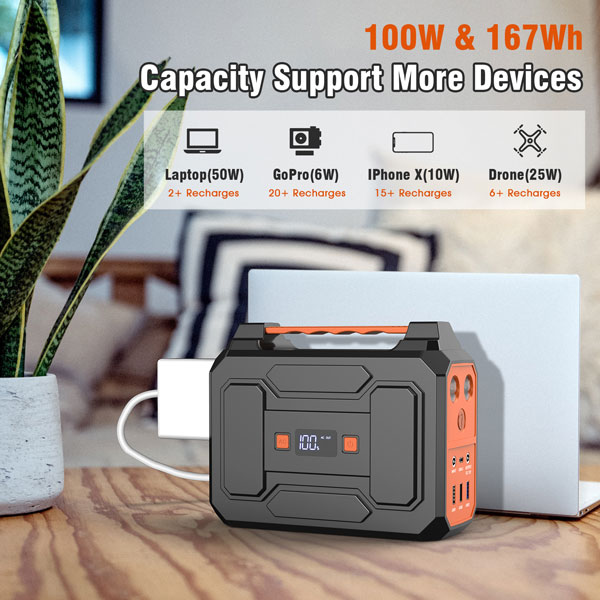 R100 has multiple charging ports, portable charger with AC outlet, and flashlight with reading mode, emergency mode.
The Powkey Power Station is powerful enough for basic power needs outdoors or indoors; the R100 uses a soft handle that can easily carried in a backpack or car.
This R100 portable battery generator can be charged from wall AC outlets, solar panels, car cigarette lighter ports and gas generators. Take this camping AC power supply, avoid power shortages.
The performance of the 100W power bank is maintained by charging and discharging. If the power is insufficient, please charge the power station in time. Failing to charge for a long time may cause the mini generator to enter a self-protection state. This mini power station can't be brought on a plane.
The R100 small generator is also a holiday gift for friends or family who love to travel outdoors. We offer professional customer assistance and a 12-month warranty to our valued customers.