Have you ever wondered how off-grid solar systems can sustainably power our homes and businesses? One of the key components that ensures smooth and efficient power storage and distribution is the battery system. Among the different types of batteries available, 5.2V LiFePO4 batteries have emerged as a promising solution.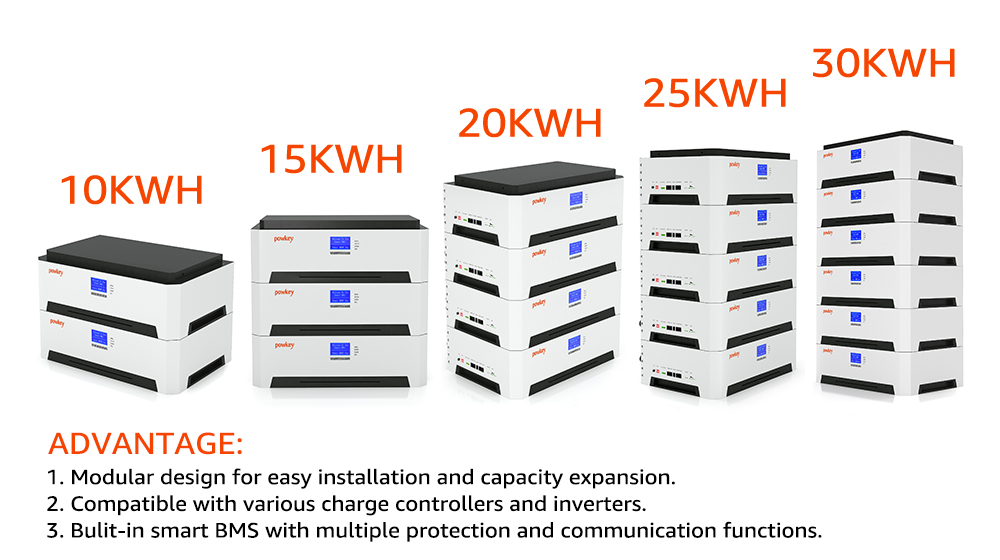 What is a 5.2V lithium iron phosphate battery?
LiFePO4 battery, also known as lithium iron phosphate battery, is a rechargeable battery widely used in electrical energy storage systems. They are known for their high energy density, longer service life and superior performance. Each cell has a nominal voltage of 3.2V, and these cells are often connected in series to form a 5.2V battery pack to provide the required voltage for an off-grid solar system.
Improve efficiency and longevity
The main advantages of 5.2V LiFePO4 batteries are their excellent efficiency and longevity. Unlike traditional lead-acid batteries, lithium iron phosphate batteries have higher energy density, allowing for greater energy storage capacity. Their high charge and discharge rates make them ideal for easily meeting the needs of off-grid solar systems.
Additionally, LiFePO4 batteries have an impressive cycle life, being able to withstand thousands of charge and discharge cycles without significant degradation. This longevity means reduced maintenance requirements and a longer lifespan for the entire off-grid solar system, making it a cost-effective and reliable option in the long run.
Safe and reliable
Ensuring the safety and reliability of your off-grid solar system is crucial, and 5.2V LiFePO4 batteries excel in this regard. Due to their inherent stability and thermal resilience, these cells are significantly less susceptible to thermal runaway or combustion than other lithium-ion batteries. This feature makes LiFePO4 batteries a safe choice, giving you peace of mind and minimizing the risk of accidents or damage.
Achieve optimal performance in challenging environments
Off-grid solar systems often operate in diverse and challenging environments where temperature fluctuations and extreme weather conditions can affect battery performance. The 5.2V LiFePO4 battery has excellent temperature tolerance and maintains optimal performance even in extreme temperatures. This feature ensures stable power output and smooth operation all year round, regardless of external conditions.
Powkey off-grid solar systems are powered by 5.2V LiFePO4 batteries
Each battery of the stacked off-grid solar system is 5KW, and up to 6 batteries can be stacked, reaching a maximum of 30KW. It can power large appliances throughout the house, such as refrigerators, washing machines, induction cookers, TVs and other appliances, so it is considered an off-grid solar system. When delivering power, battery system reliability and performance are critical. These batteries provide efficient energy storage when the weather is nice and meet the energy needs of an entire home during a power outage.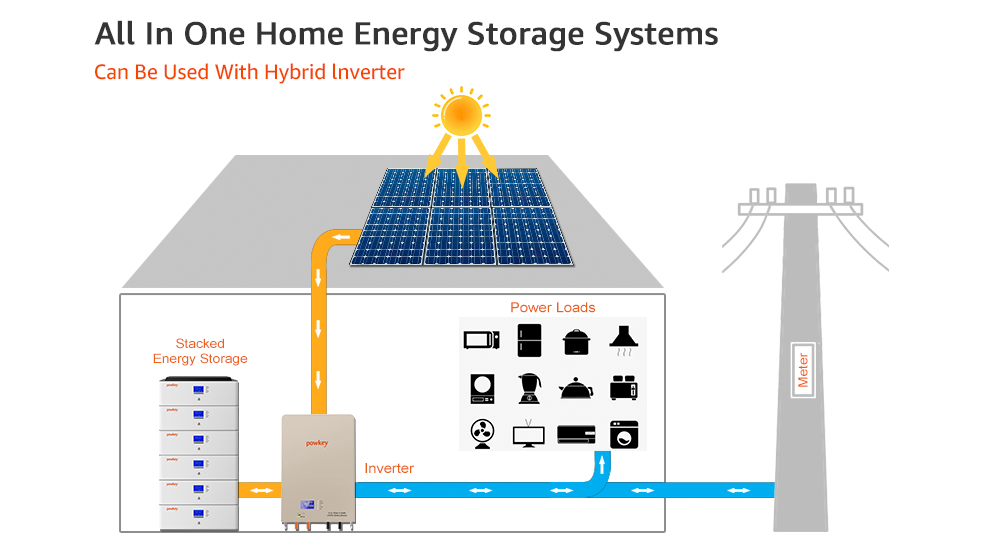 In addition, the ability of LiFePO4 batteries to handle high charge and discharge rates ensures that off-grid solar systems can provide stable and reliable power even during peak demand periods. Whether powering home appliances or supporting a small business, 5.2V LiFePO4 batteries provide consistent performance and reliable power.