Nowadays, there are more and more travel bloggers and more and more self-driving tours. People cannot do without electronic products in their daily life, such as mobile phones and computers. They often need more electricity to support their operation, but which one to use? Solar power stations will be better, this has become a question for many people to think about.
If you're heading out for a picnic or preparing for an emergency, the Powkey R1000 can keep your electronic gear running for hours, or even days, at a time. It's about the size and weight of a small microwave oven, and it provides steady power without the noise or fumes of gasoline-powered solar power plants. Built for outdoor camping, the Powkey R1000 Solar Power Station has a wide variety of ports, an easy-to-use interface, and a rugged exterior that set it apart from the competition.
The Powkey solar power station 1000w R1000 is light enough that the average adult can safely lift and carry it, and is capable of running even the most power-hungry appliances, making it suitable for keeping most equipment, like a laptop or CPAP machine, running all day (or all night). You may prefer its easy-to-read screen, which shows input/output power and how much power is left. Plus, it has more output ports — 3 AC, 2 USB-A, and 2 USB-C — allowing you to charge a variety of gadgets, from laptops to cameras to GPS units.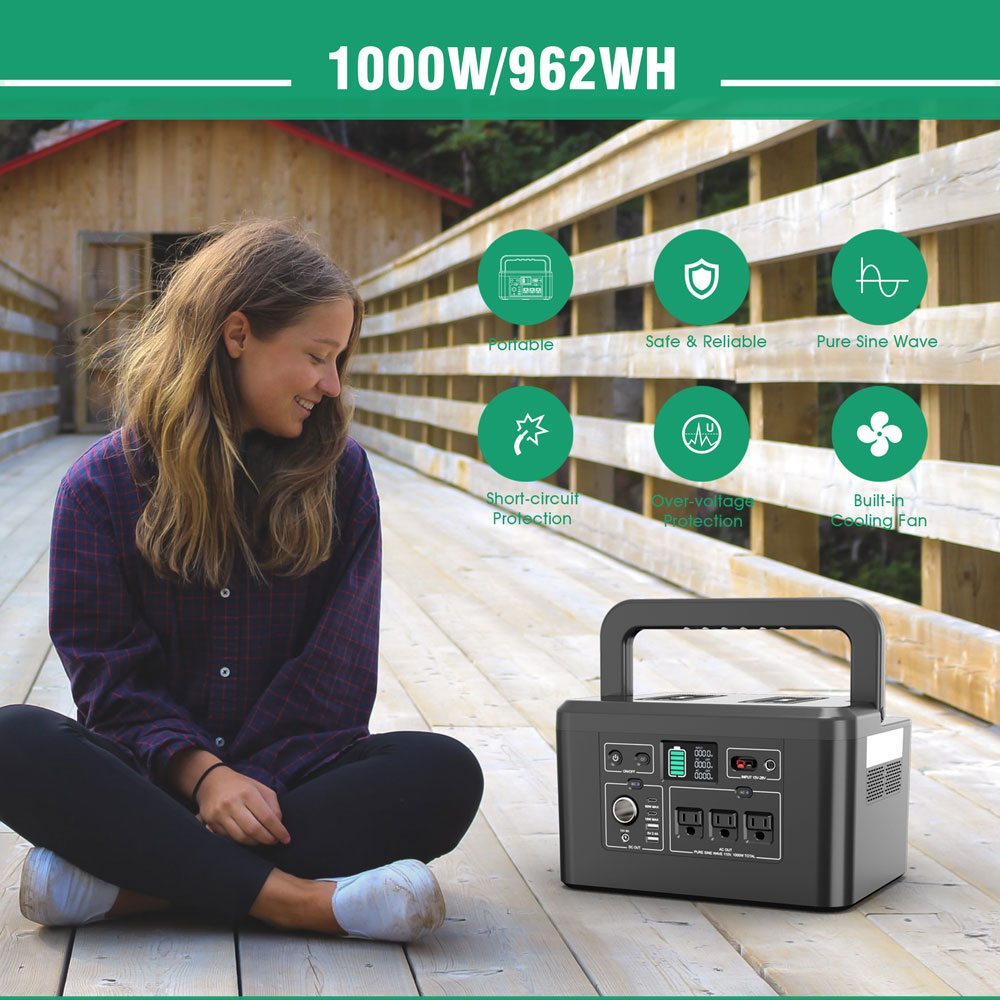 The maximum output power of Powkey R1200 is higher than that of R1000, which can reach 1017Wh, which can supply power for higher power appliances, but the weight is almost the same. Like the R1000, it has a tough exterior, a highly portable design, an informative display, and output ports (3 AC, 2 USB-A, and 2 USB-C) that provide plenty of charging for a variety of devices choose.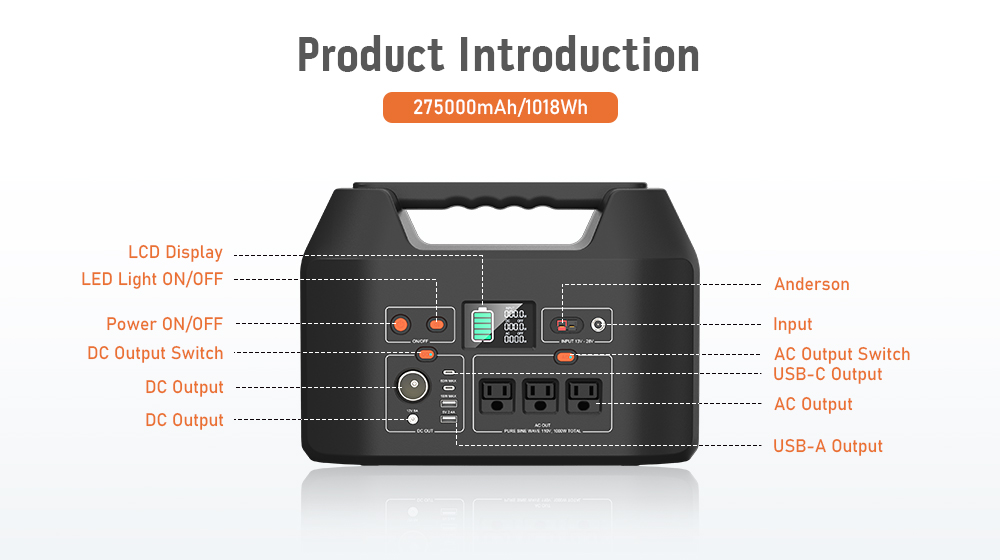 These devices are basically large batteries in a protective case with built-in AC outlets and other ports. They're much larger, heavier, more powerful, and generally sturdier than the gas-powered solar power stations and portable laptop chargers we recommend. This makes them more versatile, such as camping with a lot of electronic gear, working in a remote corner of the home, screening movies in the backyard, or doing landscape photography.
In an emergency, although not very powerful, they have some major advantages over gas-powered solar plants. Solar power plants are silent and emit no emissions, which means you can safely use them indoors during a power outage. And, since there's no motor, you don't have to keep gasoline on hand, or perform the oil changes or other minor maintenance an internal combustion engine requires.
One is about the size of a standard plastic milk crate and weighs 50 pounds, which you probably wouldn't carry around in a backpack or briefcase. But you can charge your outdoor power banks overnight at a wall outlet (recharging most of them from empty to full takes 12 to 24 hours), or leave them in the sun with a solar pack, Pack it in the trunk with the rest of your gear, then power your phone, laptop, camera, projector, GPS unit, drone, or other electronic device for hours at a time while on the go. Outdoor power banks also typically offer more output options than just AC and USB, such as 6mm DC ports and car power outlets to support a wider range of devices.
If you're planning a trip, keep in mind that in most cases solar power plant equipment must travel via ground (drive-by). The FAA does not allow passengers to carry such a large battery in carry-on or checked luggage. At the same time, the solar power station also has a best partner is the solar folding bag. During a long journey, the energy storage is easy to run out of power. The solar folding bag can solve this problem very well. It can charge solar power stations, and can also charge small electronic products such as mobile phones and iPads.