More and more outdoor self-driving travel bloggers are emerging on YouTube. In this fast-paced living environment, a casual trip and a casual attitude to life have resonated with many readers. They want to "outdoor travel" There are more and more friends who travel"~ No, considering everyone's needs in this regard, the market of the times has captured the hearts of consumers and launched a "new product" called outdoor power bank.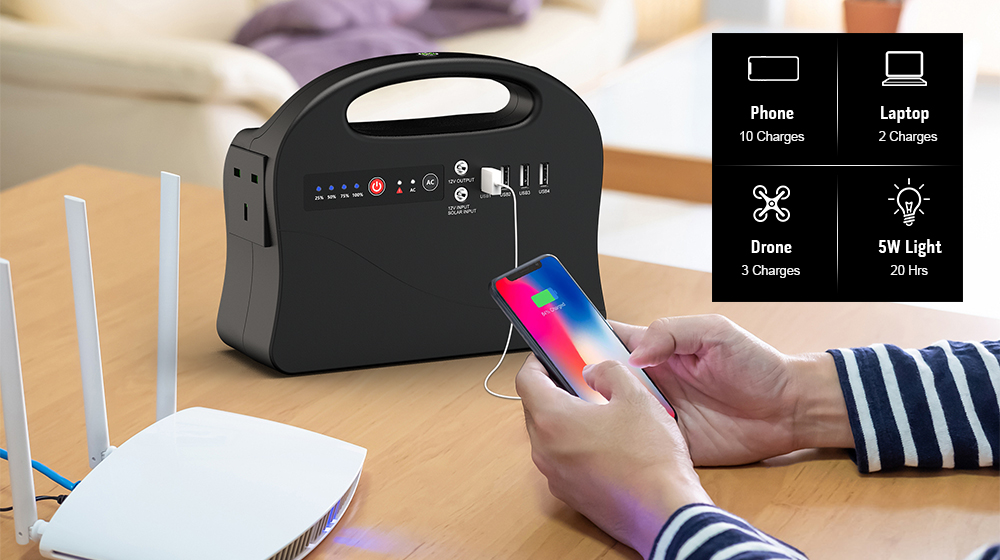 Not only can it charge mobile phones, tablets, and game consoles, it can also provide power support for various devices such as laptops, TVs, refrigerators, drones, fans, digital cameras, ovens, and kitchen appliances~
But there are many things to pay attention to when choosing a power bank supply
Outdoor power bank supply selection parameters
Current output mode
Outdoor power is divided into sine wave and modified wave. Except for the difference in cost, the biggest difference between the two is that the output conversion efficiency of the sine wave is more stable, especially for precision electrical appliances such as digital cameras, walkie-talkies, and high-definition displays that require high power quality. It will not produce obvious interference, and can prolong the service life of electrical appliances. On the contrary, the correction wave is not so stable in terms of power output, and it is easy to affect the operation and use of electrical appliances.
Cell type
There are currently two mainstream batteries in the market for outdoor power supplies, one is ternary lithium, and the other is a new type of lithium iron phosphate battery based on lithium-ion batteries.
The former has a better unit energy density. Under the same power, ternary lithium batteries are generally lighter than lithium iron phosphate batteries.
The latter is better in terms of safety and durability. The ternary lithium battery can maintain 80% battery efficiency after 1000+ cycles of charging. The lithium iron phosphate battery can be used for 3000+ (times) cycle charging and can maintain more than 80% battery efficiency.
When budget conditions permit, lithium iron phosphate batteries are preferred, and the battery life will be longer (generally more than 10 years). As for the weight of the battery cell, manufacturers generally balance the overall weight of the power supply by optimizing other components of the power supply (such as internal structure and stress points, etc.)
Capacity
The size of the capacity directly determines the length of time for the device to be powered, and is also one of the important parameters to measure the performance of the battery. The larger the battery capacity, the more battery power can be released, and the longer it will provide power to the device (battery life)
(Conversion formula: Wh=mAh×V(voltage)÷1000, mAh=Wh÷V(voltage)×1000)
Power
Power uses W (wattage) as a unit, which represents the output power of the power supply. The greater the power, the more devices that can output, and the more types of devices that provide power consumption. On the contrary, low-power power supply cannot drive high-power electrical appliances, and the number of power supply equipment is limited
Charging method
In order to prevent that there is no direct charging method in some special environments, there are generally more than 3 charging methods for outdoor power supplies: such as fast charging (household socket), solar charging, direct charging of generators, car fast charging, PD adapter Charging, such as solar charging, is very suitable for users who have been outdoors for a long time or spend a lot of time outdoors
Power port
The outdoor power supply comes with a variety of different types of electrical output interfaces, which can drive multiple electrical equipment at the same time. In addition to the most basic 220AC (socket) and USB, the outdoor power supply is also equipped with Type-C, DC, car charger and other power supply ports to ensure outdoor or home backup power to the greatest extent.
AC port: supports most electronic devices such as sockets
DC port: straight flush port
Car charger port: charging inside the vehicle
USB port: support some mobile, bluetooth and other electronic devices
Type-c port: supports most mobile phones, notebooks and other electronic devices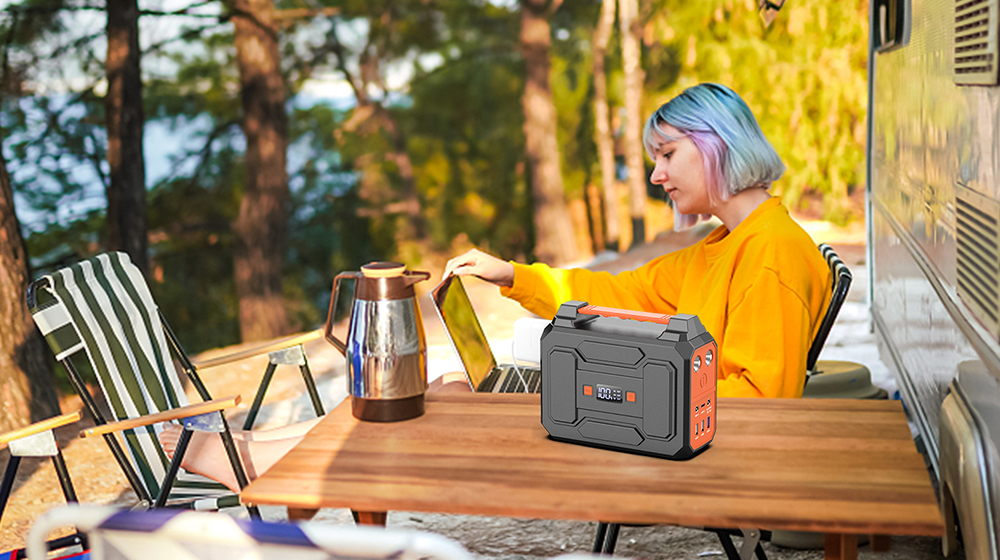 Lighting device
See if the power supply has lighting functions such as LED lights or soft lights, which can solve lighting problems in certain environments.
Wireless charging
Some power supplies will have a wireless charging function, and devices that support wireless charging can save power port space accordingly.