Outdoor Solar Power Bank — Powkey Chinese manufacturer
Portable Power Station 97Wh Power Bank 26400mAh Battery
The solar power station with 2USB A output (5V/3.1A), 1USB C output(5V/3A 9V/2A), 1AC output Max 150W, 2DC port output (9V~12.6V 10A, MAX), 1* wireless charging for phone. Supports charging for 6 devices same time. Power your laptop, tablet, phones, lights, fans, CPAP machine, drones, mini refrigerator, speaker, camera and more at any time.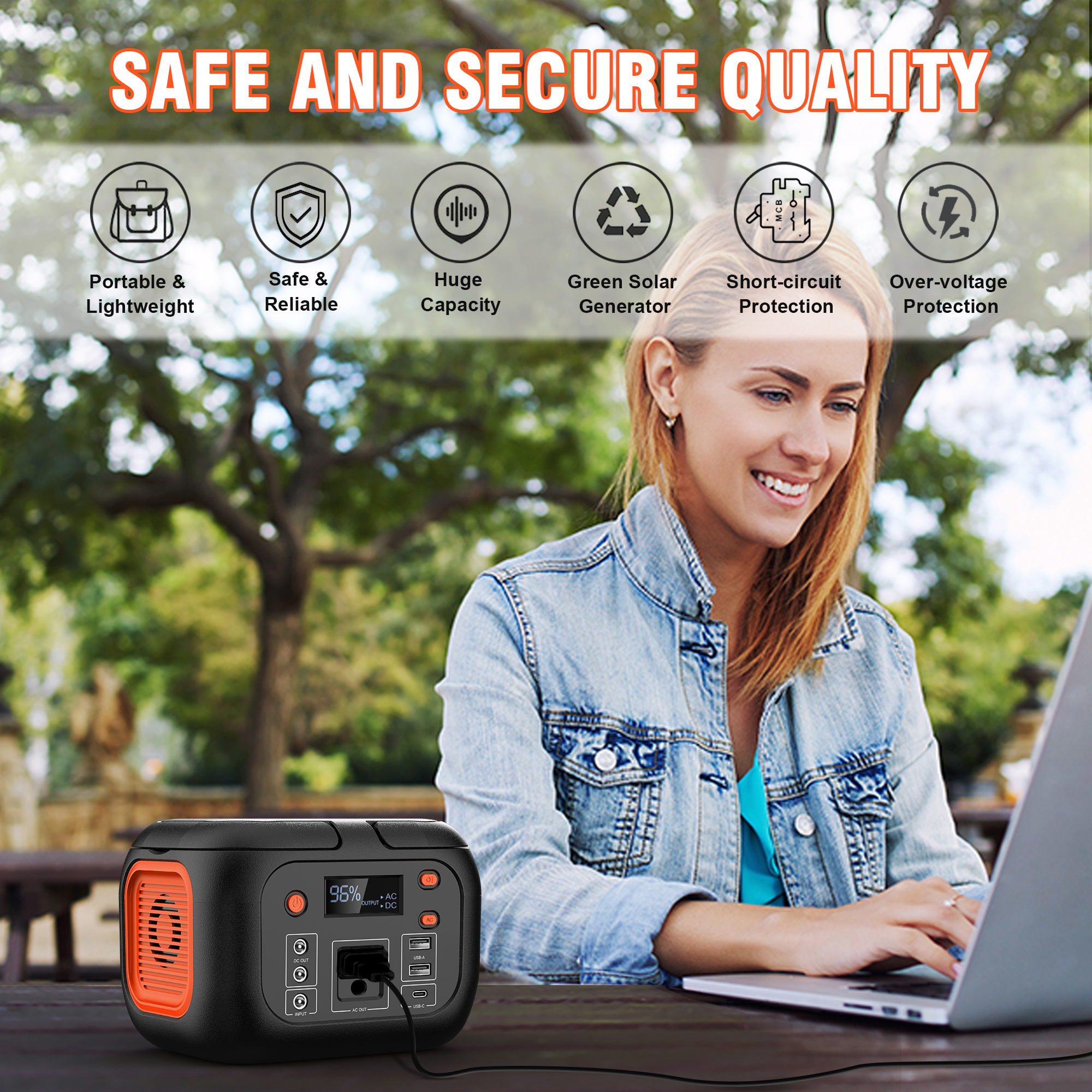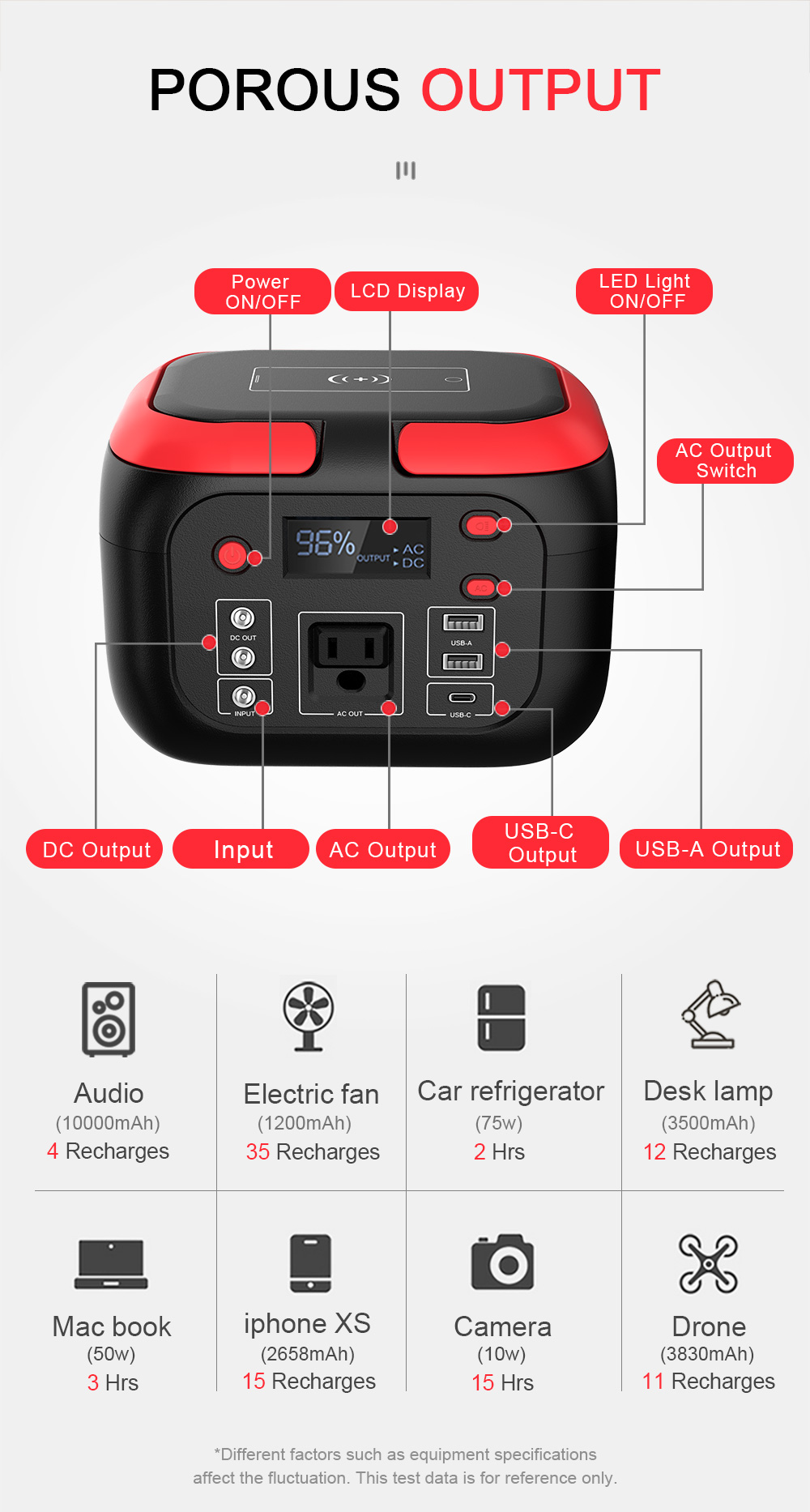 Overload, overvoltage, overcurrent, short circuit protections.
LED display:Battery level percentage-Equipment failure warning-temperature overload warning-wattage usage of AC-DC-USB-Charging wattage(IN)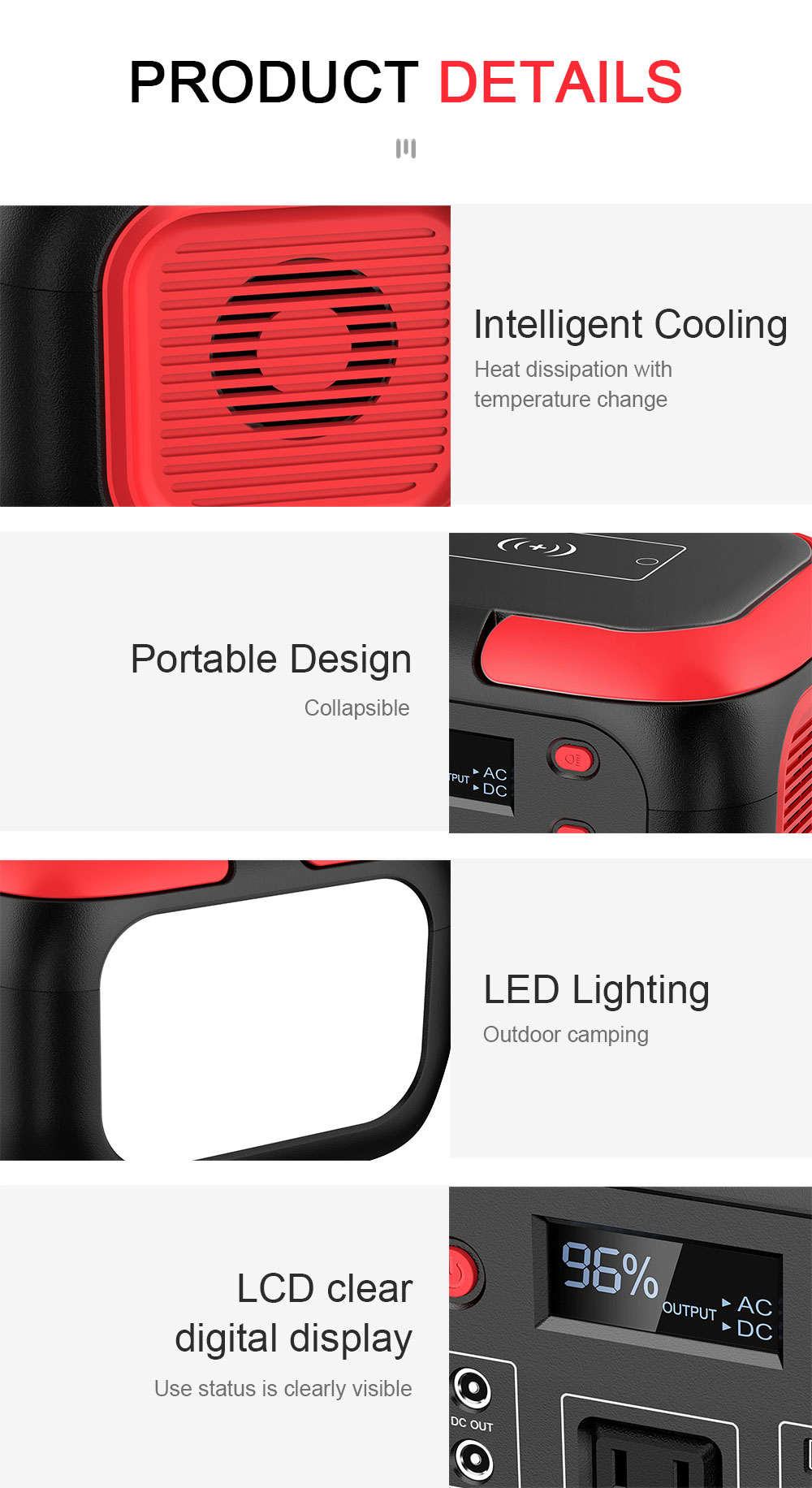 Factory
---
Powkey is founded in 2012, committed to the research and development, production and sales of portable emergency power products, with a manufacturing plant covers an area of 12000 square meters, more than 200 skilled workers and experienced engineers team.
Powkey focuses on the main business, from SMT, mold injection, battery pack to finished product production (with 3 factories, 5 SMT lines and 7 units injection molding machine), based on the global platform of intelligent M2C intelligent manufacturing and direct sales, it continuously innovates and applies, and is determined to become a world-safe consumer-grade new energy brand enterprise.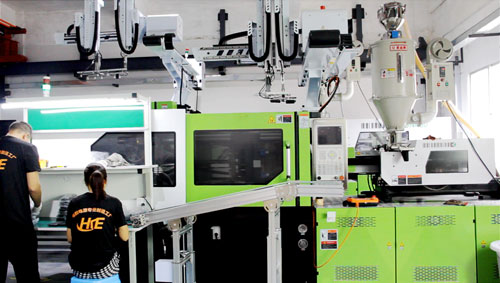 OEM/ODM
---
The company and its subsidiaries have a number of patents at home and abroad; relying on OEM/ODM for global leading brands, and gradually develop from B2B, B2C, to R&D innovation, intelligent manufacturing, M2C intelligent direct sales model integrating leading brands and cross-border e-commerce.
POWKEY, has built a strong reputation over the years for its commitment to the development of solar portable power stations. You can use POWKEY's reputation as a guarantee of a quality product. There are many other benefits for the partners, among them the expansion of the consumer category, the reduction of costs and the gaining of reputation.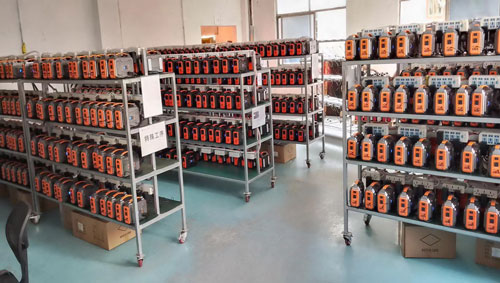 Recommended Products
---
Their Advice
---
Contact Us
---