After trying several power banks, we have found a standout product that exceeds expectations in every aspect – the powkey Power Bank. With its cutting-edge features and exceptional performance, this power bank is truly a game-changer for outdoor enthusiasts.
Endless Power: Long-Lasting Charge That Keeps Up with Your Adventures
The powkey Power Bank boasts an impressive battery capacity of 27000mAh, ensuring you have enough power to last through extended trips. Charge your devices multiple times without worrying about running out of juice. It's time to capture every breathtaking moment, stay connected with loved ones, and navigate with ease, all without the fear of a drained battery.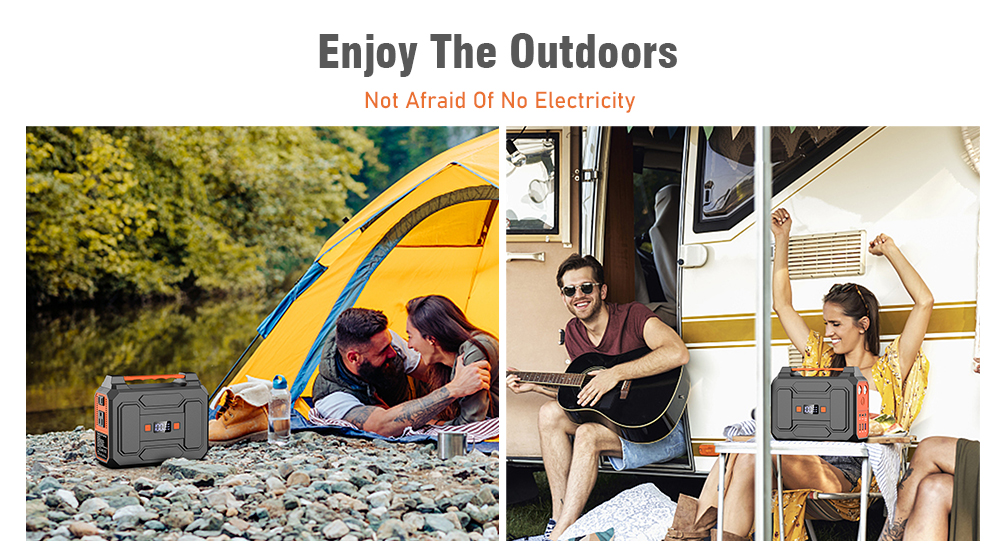 Built to Survive: Rugged Durability for All Environments
Designed with your outdoor lifestyle in mind, the powkey Power Bank is built to withstand even the harshest conditions. Its rugged construction makes it resistant to water, shocks, and dust, ensuring it remains fully functional even after accidental drops or exposure to rain. No matter where your adventures take you, rest assured that your power bank can handle it all.
Unparalleled Versatility: Charge Your Devices, Your Way
Equipped with both AC outlets and USB ports, the powkey Power Bank offers a comprehensive charging solution for all your devices. Whether you need to power up your smartphone, tablet, laptop, or camera, this power bank has you covered. Say goodbye to carrying multiple chargers and cables – with the powkey Power Bank, you can charge everything simultaneously, saving precious time and space in your backpack.
Conclusion
When it comes to staying powered up during outdoor escapades, power banks are an absolute necessity. With their lightweight design, long-lasting battery capacity, and rugged durability, power banks for outdoor use ensure that your devices stay charged even in the most remote locations. Among the top contenders, the powkey 100W Power Bank stands out as the ultimate companion for outdoor enthusiasts, offering exceptional performance and versatile charging options. So, why wait? Invest in a reliable and efficient power bank today and embark on your next adventure with confidence and peace of mind.
Discover the best power bank for outdoor use that ensures your devices never run out of battery when you need them the most.